How to Use, Trade and Sign Up to Deribit Crypto
Exchange
Deribit is a Dutch crypto trading platform that lets users worldwide participate in futures and options trading. Find out everything you need to know about Deribit today in our review and user guide.
Features
Futures, options, and perpetual swap trading
Only BTC and ETH pairs available
Unregulated (no KYC/AML verification required for signup)
Deposit Methods
Pros
The fast and easy registration process with no verification required
Transparent company, team, and location information
Cheap trading fees
Cons
Only BTC and ETH pairs available
Fewer pairs and less volume than BitMEX
Introduction
Deribit is a Netherlands-based cryptocurrency exchange best-known for its futures trading marketplace and leveraged trading. Thanks to Deribit, users from anywhere in the world can access up to 100x leverage while trading bitcoin futures.
The name 'Deribit' comes from a mashup of two words: derivatives and bitcoin.
Like BitMEX, Deribit deals with bitcoin derivatives. That means you're not handling 'real' bitcoin with any of the trades; instead, you're dealing with products based on bitcoin – like bitcoin futures contracts.
Deribit was launched in 2016 by current CEO John Jansen and CTO Sebastian Smyczýnski. Before launching Deribit, Jansen had been an options trader on the Amsterdam Exchange since 1999. In 2012, Jansen heard about bitcoin for the first time and started trading. He realized there was a market for bitcoin options trading. In early 2014, he met Sebastian. The two would launch Deribit two years later to compete with existing bitcoin options trading platforms like BitMEX.
The company is registered as Deribit D.V. Deribit maintains an address at Stationsstraat 2 B, 3851 NH, Ermelo, The Netherlands. Deribit is surprisingly transparent about its team information and location. Other notable team members, including CMO Marius Jansen and Lead Developer Andrew Yanovsky, are also listed on the Deribit team page. That's a greater level of transparency than we get with the average crypto exchange.
Deribit's popularity surged in 2018 after BitMEX users started complaining about suspected insider trading activity. Some believed that BitMEX's trading was rigged. Deribit launched its high leverage crypto exchange around this time as an alternative. Today, Deribit has grown to become BitMEX's number one competitor.
Part of the reason for Deribit's success is the perpetual swap. BitMEX first introduced the perpetual swap, which is a futures contract that never expires. As of 2019, Deribit has its perpetual swap. The perpetual swap – simply called a 'Perpetual' by Deribit – uses funding payments between buyers and sellers similar to a futures contract. On a traditional futures contract, funding payments are transferred every eight hours, causing bumps in the contract price around the moment of payment. With Deribit's Perpetual contracts, tiny payments are made every microsecond. This helps avoid price disturbances while keeping the price very close to bitcoin's market value.
Deribit has a registered address in Amsterdam, although the exchange is not regulated in any jurisdictions in which it operates. Deribit does not abide by any specific state or national regulatory requirements.
Because of the lack of regulations, Deribit does not require users to complete KYC or AML verification before signing up. You can register your account with an email address, then transfer bitcoin to start trading immediately. If you're looking for anonymous trading with no limits, then Deribit may be the right choice.
The lack of regulation also allows Deribit to open its doors to users anywhere in the world. For most of its history, Deribit accepted users from the United States. However, as of January 2020, US-based users are banned from registering.
Let's take a closer look at the key features of Deribit, including how Deribit works and the differences between Deribit versus BitMEX.
Key Features
Key features of Deribit include:
Futures and Options Trading: Deribit is a bitcoin derivatives exchange, which means you're not trading 'real' bitcoin; you're trading products based on the price of bitcoin, including options and futures.
99% Cold Storage: Deribit claims to keep more than 99% of its funds in cold storage. Deribit has never been hacked or compromised in any significant way.
Up to 100X Leverage: Deribit supports leverage up to 100x on BTC futures, while leverage of up to 10x is available on live options trading.
Transparent Company Information: With unregulated exchanges, we're accustomed to the exchange revealing little information about itself. Deribit, however, is surprisingly transparent. We know the names of major team members. We know Deribit's registered address. Deribit is surprisingly transparent.
Fast Infrastructure: Deribit's platform has earned widespread praise across the community. It's fast and solid. Deribit has built its infrastructure from the ground up to ensure it can handle a large volume of requests with less than 1ms latency.
Cheap Trading Fees: Deribit's fees are very similar to BitMEX's fees. Makers get a rebate on futures and perpetual contracts (0.025% rebate), while takers pay a fee of 0.05% to 0.075%. There are no deposit or withdrawal fees on Deribit.
Only Accepts Bitcoin: Like BitMEX, Deribit only accepts deposits in bitcoin.
Perpetual Swaps: Deribit introduced its perpetual swaps to compete with BitMEX. Deribit's perpetual swaps work similarly, with micropayments made incrementally instead of once every eight hours at the settlement point.
Deribit Index: Deribit's exchange rate is calculated based on the average prices from five major exchanges.
No Verification Required: Deribit does not require users to complete any type of KYC or AML verification before using the platform. You can sign up with just an email address. As long as you have bitcoin to deposit, you can start trading on Deribit immediately.
Available Worldwide: Deribit is accepted in most countries in the world. The only countries officially banned from using Deribit are the United States, Cuba, Iran, Sudan, Syria, and North Korea.
Insurance Fund: Deribit, like BitMEX, has an insurance fund to cover underwater trades. All trades are secured by a buyer and a seller at either position, but if either party cannot cover the cost of the trade, then the difference is paid from the Deribit insurance fund. Instead of users getting a 'haircut', users pay a small fee into this insurance fund at liquidation.
No Deposit or Withdrawal Fees: Deribit does not charge any type of deposit or withdrawal fees, although you'll need to pay a standard bitcoin network fee when withdrawing your money.
TradingView Support: Deribit has excellent charting tools thanks to its use of TradingView. If you've grown accustomed to TradingView's charts and technical analysis on other exchanges, then you'll find the same tools here.
Demo Trading: Deribit has a demo trading system that can help you understand how Deribit trading works.
Unregulated: Deribit is unregulated, which means it doesn't follow the laws or regulations of any jurisdiction in the world. As of January 2020, Deribit has only banned users from a handful of countries (including the United States).
Only BTC Trades: All trades on Deribit are denominated in bitcoin. There are technically only six trading pairs available, including three bitcoin perpetual/futures pairs and three Ethereum perpetual/futures pairs.
US Investors Allowed: One of the biggest advantages that Deribit had over competitors like BitMEX was that US investors were allowed to trade on Deribit. Unfortunately, as of January 2020, Deribit has blocked US IP addresses.
Deribit Currencies and Pairs
Deribit only supports two cryptocurrencies: BTC and ETH. Deribit has six pairs listed as of January 2020, including:
Bitcoin (Options, Perpetual Swaps, Futures)
Ethereum (Options, Perpetual Swaps, Futures)
Although Deribit only has six pairs, the exchange reportedly does about $500 million of real volume per day, according to a recent podcast with Deribit founder and CEO John Jansen.
Deribit Supported Deposit and Withdrawal Methods
Deribit only supports bitcoin deposits and withdrawals. BTC deposits and withdrawals are free.
Deribit Registration and Login Process
Deribit has an easy registration and login process. You do not need to confirm your identity or complete KYC verification to sign up. You can sign up from anywhere in the world using just an email address.
Deribit Trading
Deribit's trading is more complicated than a basic cryptocurrency exchange. You're dealing with derivatives, which means you're not trading 'real' crypto. If you're new to futures, options, and leveraged trading, then Deribit can be complicated. Fortunately, Deribit offers demo trading for newbies.
Available order types on Deribit include:
Market
Limit
Stop Limit
Stop Market
You can trade in three marketplaces: perpetual swaps, options, and futures.
Deribit Fees
Deribit uses a maker-taker fee model. Overall, the fees are very similar to BitMEX's fees, with makers receiving a rebate and takers paying a small fee. Remember: traders are dealing with bitcoin derivatives, which is why trading fees are lower on Deribit than on a conventional exchange.
Deposits and Withdrawals
Deposits: Free
Withdrawals: Free
Deposits and withdrawals are free, although you'll need to pay a bitcoin network fee on all withdrawals.
BTC Perpetual Contracts
Maker Fee: -0.025%
Taker Fee: 0.075%
BTC Futures
Maker Fee: -0.02%
Taker Fee: 0.05%
ETH Perpetual & Futures
Maker Fee: 0.00%
Taker Fee: 0.05%
BTC And ETH Options
0.04% of underlying or 0.0004 BTC/option contract
0.04% of underlying or 0.0004 ETH/option contract
Fees can never be greater than 12.5% of the price of the option. If an option is traded at 0.0001 BTC, for example, then the taker fee will be 0.0000125 BTC (instead of 0.0004 BTC), or 12.5% of 0.0001 BTC.
Delivery Fees (Settlement Fees at Expiration)
BTC and ETH Futures: 0.025% for futures
BTC and ETH Options: 0.02% of underlying (for options the fee can never be more than 12.5% of the value of the option)
Deribit Security Issues and Downtime
Deribit was founded in 2016, making it a relatively young exchange. The exchange hasn't had any major security incidents or downtime over the years.
The only notable incident occurred in October 2019 when Deribit reimbursed users over $1.3 million in losses due to a bitcoin exchange rate miscalculation issue. Deribit used its funds to cover these losses: it did not use the Deribit insurance fund. The problem was linked to a problem on Deribit's side of things. It was not linked to a hacker.
Aside from this minor issue, Deribit has a clean security history. Like BitMEX, Deribit has never been hacked. Deribit claims to keep over 99% of its bitcoin in cold storage.
Deribit Ease of Use
Like any exchange with options and futures contracts, Deribit isn't the most beginner-friendly exchange. You need to know what you're doing when you start engaging in crypto derivatives trades. However, Deribit UI is very easy to use. It's a well-designed, fast platform that intermediate and advanced crypto traders will appreciate.
Deribit Trust and Privacy
Deribit is unregulated, although the exchange is generally well-trusted and transparent. Deribit has fully disclosed its team information, registered address in Amsterdam, and other company information. Like any unregulated crypto exchange, Deribit could face further penalties in the future or ban users from certain jurisdictions. Today, however, the exchange is trusted and available worldwide.
Deribit Customer Service
Deribit has an average customer support system. Users can submit a request via an email form or through live chat. There's also an FAQ section.
Deribit User Guide: How to Setup and Use Deribit
Deribit lets anyone in the world sign up with just an email address. Here's how to sign up and use Deribit for the first time:
1. Sign Up
Visit Deribit.com and click 'Create Account'.
Enter your email address, nickname or alias, password, and country of residence.
If you are in a banned jurisdiction (like the United States), then you will see a message like this:
Like with BitMEX, you are technically violating the terms of service if you use a proxy to get around this geographic restriction. However, Deribit does not seem to take any action against US-based traders who use proxies.
2. Verification
Click the link you received in your email inbox to confirm your account.
3. Two Factor Authentication
Deribit supports two-factor authentication (2FA) via Google Authenticator.
To set up 2FA, go to your Account – Security page. Email notifications are enabled by default (you will receive an email notification for every login), but you can enable other 2FA options for added security.
4. Payment Method
Deribit only accepts deposits in bitcoin. Go to My Account, then Deposit to see your bitcoin wallet address. Send funds to that address and they will be added to your Deribit account.
5. Trading Cryptocurrency
Once you have deposited bitcoin into your Deribit wallet, you can trade in one of the six supported pairs on Deribit. Click 'Trading' then choose 'Bitcoin' or 'Ethereum' from the top menu. You can view the perpetual swap markets along the left-hand side, along with the options markets with various expiration dates.
Once you're ready to make a trade, head to the trading window, which is similar to any crypto exchange's trading window but with added customization options:
6. Withdrawal
You can withdraw your money from Deribit at any time with no charge.
You will pay a bitcoin network fee ranging from medium to insane based on how much you want to spend.
Final Word
Deribit is a refreshingly trustworthy and transparent name in the otherwise-shady world of unregulated crypto exchanges. Like other unregulated exchanges, there's a chance Deribit could be shut down in any country at any time. However, we appreciate the fact that Deribit is transparent about its team, company, and location information.
Overall, Deribit offers anonymous, verification-free crypto derivatives trading in a smooth and fast environment. There are only a small number of pairs available with BTC and ETH, but Deribit is still one of the largest and most popular crypto derivatives marketplaces in the world today.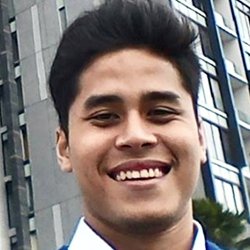 I'm Aziz, a seasoned cryptocurrency trader who's really passionate about 2 things; #1) the awesome-revolutionary blockchain technology underlying crypto and #2) helping make bitcoin great 'again'!