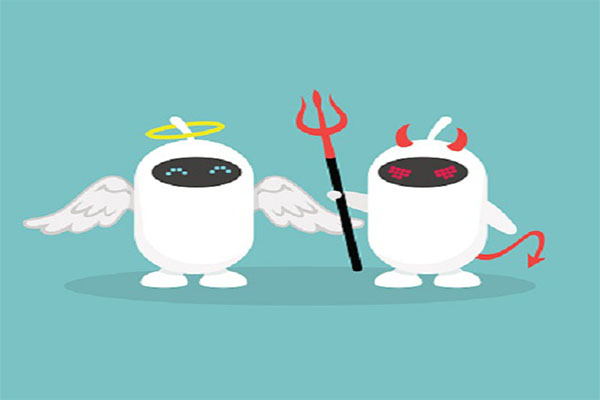 By AI Trends Staff
Recent news stories have demonstrated examples of AI being both bad and good.
Recently hundreds of on-air radio personalities were laid off all over the US by iHeartMedia, with a plan to replace them using AI-powered automation.
iHeart CEO Bob Pittman put out a press release after the move. "IHeart is the rare example of a major media company that has made the successful transformation into a 21st century media company — one with unparalleled scale, reaching 91 percent of Americans each month with our broadcast assets alone, more than any other media company," Pittman stated in the press release, reported by Fox Business.
iHeartMedia emerged from bankruptcy last year after seeking protection to reduce its debt by more than $10 billion in 2018. Liberty Media, which owns SiriusXM satellite radio and has a 4.8 percent stake in iHeart, has announced plans to buy iHeart. The US Department of Justice officials are considering whether the block the sale.
iHeart also touted its technology investments, citing in a press release "significant investments it has made in technology and artificial intelligence (AI) and its unique scale and leadership position in the audio marketplace."
Some 850 people were laid off, according to an account in DigitalMusicNews.
CEO Pittman added, "We are now using our considerable investments in technology to modernize our operations and infrastructure, further setting us apart from traditional media companies; improving our services to our consumers and advertising partners; and enhancing the work environment for our employees."
Except for those no longer working at the company, of course. Comment: If AI had a strategic PR advisor, I doubt that person would recommend putting hundreds of high-profile media personalities all over the US on the street to be replaced by machines. It's not a good look. Was another approach possible here? One that might consider the human impact? That recognizes the fear of many that AI is out to get them, automate their job, put them out on the street? Sometimes, AI is bad.
Information on the nature of the AI used to replace the DJs was not immediately available.
AI Project to Site Renewable Energy in Nigeria
Sometimes, oftentimes, AI is good.
Simon Mackenzie was exploring a career in AI but he wanted to make a contribution of some value. He decided to join Omdena, a multi-national team working on global challenges, to contribute to a project to provide renewable energy in Nigeria. An account of the project was recently published in Medium.
(Omdena describes itself as a global platform where organizations build AI models for social good by harvesting a collaborative community of AI engineers and enthusiasts.)
Nigeria is home to 200 million people, and half do not have electricity. Schools and hospitals struggle to provide basic services as a result. Centralized planning for electricity in Nigeria so far has not been successful. Corruption is widespread. Many existing electricity-generating plants are idle or operating under capacity.
One solution is to create local, off-grid, renewable energy generation from solar panels serving communities of up to 4,000. This puts control in the hands of local people and is more easily financed, requiring less capital and good return rates.
If the country were to try to put up 25,000 solar panels, where should they go? Mackenzie saw an opportunity to apply data science to optimize the location of the panels, to supply electricity to as many people as possible using available funding.
The group spent time analyzing the quality of available data on the population and geography. They wound up using a model from a healthcare initiative, that generated a good statistical model based on areas where they knew the population. They then expanded the data using micro-surveys.
To best determine where to locate the panels, the team also incorporated satellite image data. They also leveraged an existing model to identify electricity cables using a combination of machine learning on satellite images and human checking.
The results allowed them to focus cluster analysis to identify groups of 4,000 or so people within a small radius, filtering out those that already had electricity. The candidate clusters were then combined with other data such as solar radiance models, and health and education establishments. This allowed them to create a map showing potential sites, and a spreadsheet ranking the opportunities.
This is good AI.
Read the source articles at Fox Business, DigitalMusicNews and in Medium.