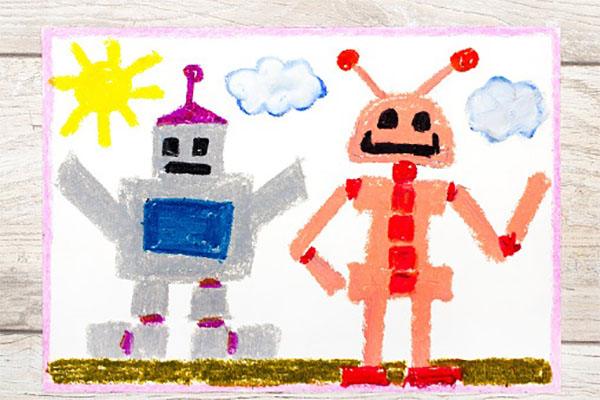 By AI Trends Staff
Artists are using AI to explore original work in new mediums.
Refik Anadol, for example, creates art installations using pools of data to create what he calls a new kind of "sculpture." His "Machine Hallucination" installation ran in Chelsea Market, New York City, last fall.
The Turkish artist used machine learning algorithms on a dataset of more than three million images, to create a synthetic reality experiment. The model generates "a data universe of architectural hallucinations in 512 dimensions," according to an account of the exhibit in designboom.
The exhibit was installed in the boiler room in the basement of Chelsea Market, a 6,000 square-foot space newly opened with the Anadol exhibit. He commented on being selected, "I'm especially proud to be the first to reimagine this historic building, which is more than 100 years old, by employing machine intelligence to help narrate the hybrid relationship between architecture and our perception of time and space, machine hallucination offers the audience a glimpse into the future of architecture itself."
Machine Hallucinations was shown on giant screens or projected onto walls, floors, ceilings or entire buildings, using data to produce a kind of AI pointillism, in an immersive experience.
One theme of Anadol's work is the symbiosis and tension between people and machines, according to an account in Wired.  The artist says his work is an example of how AI—like other technologies—will have a broad range of uses. "When we found fire, we cooked with it, we created communities; with the same technology we kill each other or destroy," Anadol stated. "Clearly AI is a discovery of humanity that has the potential to make communities, or destroy each other."
Artists working with AI as a medium have come together to form AIArtists.org to curate works by pioneering AI artists and act as the world's first clearinghouse for AI's impact on art and culture. The site was founded by Marnie Benney, an independent, contemporary art curator. The site features the community of AI artists and works they are investigating.
The artists are exploring themes around our relationship with technology. Will AI be the greatest invention or the last one? How can AI expand human creativity? Can AI be autonomously creative in a meaningful way? Can AI help us learn about our collective imagination? How can artists build creative and improvisational partnerships with AI? Can AI write poetry and screenplays? What does a machine see when it looks at the depth and breadth of our human experience?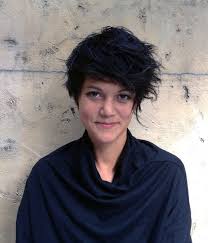 These are fun questions to consider. The site offers resources for AI artists, a timeline of AI art history and a compilation of unanswered questions about AI.
Among the artists listed is Lauren McCarthy, an LA-based artist who examines social relationships in the midst of surveillance, automation and algorithmic living. She is the creator of p5.js, an open source programming language for learning creative expression through code online. It has over 1.5 million users. She is co-director of the Processing Foundation, a nonprofit with a mission to promote software literacy within the visual arts. She is an assistant professor at UCLA Design Media Arts.
See the source articles in designboom, Wired and visit AIArtists.org.