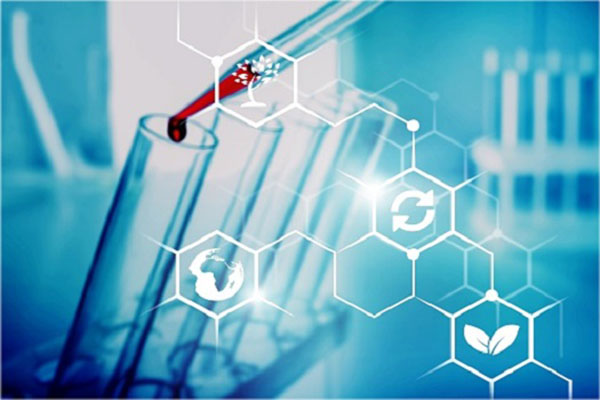 By John P. Desmond, AI Trends Editor
The coronavirus was declared a global emergency by the World Health Organization on January 30. AI is being employed extensively to track the spread of the new deadly virus, for now dubbed the 2019-novel coronavirus (2019-nCoV).
Receiving fair attention as a result is BlueDot, a venture-backed startup that has built an AI platform to process billions of pieces of data, such as from world air travel, to identify outbreaks. BlueDot issued its first alert on Dec. 31, ahead of the US Centers for Disease Control and Prevention, which issued its own warning on Jan. 6, according to an account in Forbes.
BlueDot was founded by Kamran Khan, an infectious disease physician and professor of Medicine and Public Health at the University of Toronto. He was on the front line of healthcare work during the outbreak of SARS (Severe Acute Respiratory Syndrome) in China in 2002-2003.
"We are currently using natural language processing (NLP) and machine learning (ML) to process vast amounts of unstructured text data, currently in 65 languages, to track outbreaks of over 100 different diseases, every 15 minutes around the clock," stated Khan.
To do the work manually would require over 100 people to do well, he said. Instead, health experts can focus on a response.
Millions of posts about coronavirus on social media and news sites are allowing algorithms to generate near-real-time information for public health officials tracking its spread, according to an account in STAT.
"The field has evolved dramatically," stated John Brownstein, a computational epidemiologist at Boston Children's Hospital who operates a public health surveillance site called healthmap.org The site uses AI to analyze data from government reports, social media, news sites, and other sources.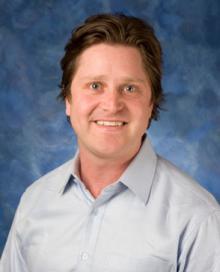 Many are involved in the effort to track and predict the course of the disease. "Groups across the country are developing models for the spread (of coronavirus) domestically and internationally," he said. healthmap.org is working with Buoy Health, a Boston startup, to build a symptom-checker to assess the symptoms of coronavirus that distinguish it from seasonal flu.
InterSystems of Cambridge, Mass., a supplier of database and healthcare information systems, is  working with healthcare providers in China to analyze data on coronavirus patients. "Machine learning is very good at identifying patterns in the data, such as risk factors that might identify zip codes or cohorts of people that are connected to the virus," stated Don Woodlock, a vice president at InterSystems.
AI Brings a "Higher Probability of Getting Lucky"
Forbes asked experts how AI can be employed to battle the coronavirus, especially in the effort to develop a vaccine.
Steve Bennett, the Director of Global Government Practice at SAS and former Director of National Biosurveillance at the U.S. Department of Homeland Security, stated, "Now, when it comes to finding a cure for coronavirus, creating antivirals and vaccines is a trial and error process. However, the medical community has successfully cultivated a number of vaccines for similar viruses in the past, so using AI to look at patterns from similar viruses and detect the attributes to look for in building a new vaccine gives doctors a higher probability of getting lucky than if they were to start building one from scratch."
Prasad Kothari, who is the VP Data Science and AI for The Smart Cube, stated, "In recent times, immunotherapy and Gene therapy empowered through AI algorithms such as boltzmann machines (entropy-based combinatorial neural networks) have stronger evidence of treating such diseases which stimulate body's immunity systems. For this reason, Abbvie's Alluvia HIV drug is one possible treatment. If you look at data of affected patients and profile virus mechanics and cellular mechanism affected by the coronavirus, there are some similarities in the biological pathways and treatment efficacy. But this is yet to be tested."
In Pursuit of a Vaccine
The race is on to produce a vaccine for the rapidly-spreading virus, and the question of whether AI can speed up the process is on many fine minds.
The Coalition for Epidemic Preparedness Innovations (CEPI) announced on Jan. 23 that it will give three companies a total of $12.5 million to develop 2019-CoV vaccines. CEPI is a nonprofit formed in 2016 to fund and shepherd the development of new vaccines against emerging infectious diseases. CEPI is trying to have vaccines developed and tested faster than any previous effort, anywhere, ever. "This is what CEPI was created to do," stated CEO Richard Hatchett in an account in Science.
Chinese researchers posted a sequence of  2019-CoV in a public database on Friday evening, Jan. 10. On Saturday morning, a team at the Vaccine Research Center of the US National Institute of Allergy and Infectious Diseases (NIAID) began to analyze the sequence. The following Monday, Barney Graham, deputy director of the research center, discussed his finding with researchers at Moderna, a maker of vaccines. On Tuesday, they signed a deal to collaborate.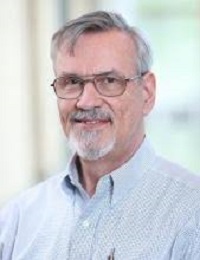 Moderna uses messenger RNA (mRNA) that can cause the body to produce a viral protein that can trigger the desired immune responses. Moderna has nine vaccines in clinical trials that use the mRNA platform. "It was a really, really hard scientific challenge to make the first one, but once you get the first one working, the next one becomes really easy," stated Stéphane Bancel, Moderna's CEO. "Once you get the sequence, it's the same manufacturing process by the same group in the same room."
Another company working on a 2019-nCoV vaccine with help from CEPI is Inovio, which began its project that same Saturday morning. Inovio produces vaccines made of DNA. It has a vaccine in human trials targeting Middle East respiratory syndrome (MERS), a disease caused by a similar coronavirus. The MERS vaccine relies on a protein on the viral surface called the "spike."
"Our team worked around the clock and was able to design a spike-focused vaccine [ for 2019-nCoV] by that Sunday night," says CEO J. Joseph Kim.
Inovio and Moderna say they will have enough vaccine in one month to begin animal testing.
The third grant form CEPI is going to researchers at the University of Queensland, Australia. They are developing a vaccine consisting of viral proteins produced in cell cultures. Keith Chappell, a molecular virologist with the team, says the goal is to have a candidate vaccine ready for human testing in 16 weeks.
"This is incredibly ambitious and we can provide no guarantee that we can meet this target," Chappell stated. "Our team is working as hard and fast as we possibly can. It is reassuring to us that we are not the only team tasked with a response."