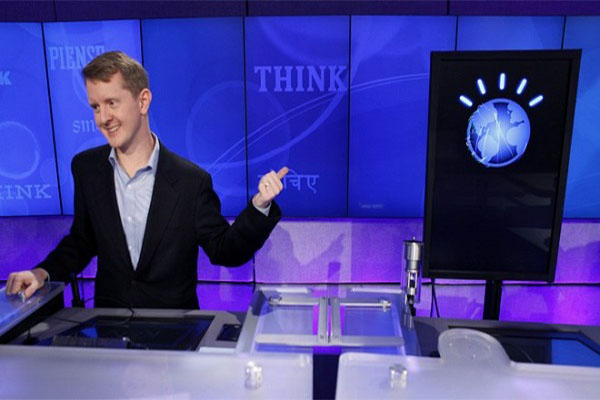 By AI Trends Staff
Ginni Rometty has announced she is stepping down as CEO of IBM in April after an eight-year run. Her legacy at IBM is tied to the growth of AI as a business strategy, the success of Watson on Jeopardy, and the move into healthcare with IBM Watson Health and its subsequent retrenchment.
Rometty, 62, will be succeeded by Arvind Krishna, who has been head of IBM's cloud and cognitive software division, reported The Wall Street Journal. Jim Whitehurst, the chief executive of Red Hat, the open source software company acquired by IBM last year for $33 billion, was appointed president of IBM.
It will be the first time in decades that IBM shares a dual leadership structure at the top. Rometty will continue as board chair through the end of the year, when she will retire after four decades at IBM. She is one of the highest profile female executives in the technology business, whose leadership is dominated by men.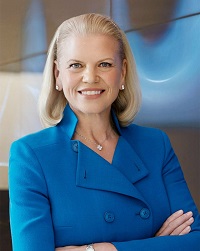 IBM's share price fell 25% during Rometty's tenure unfortunately, versus a 500% rise in Microsoft's value and the tech-heavy Nasdaq Composite Index rising 250% in that time.
"She made a lot of changes," stated David Grossman, an analyst at Stifel Financial Corp. "You could argue that she didn't make enough changes quickly enough, but I think the business has transformed during that period."
The Red Hat acquisition's outcome will be important to Rometty's legacy.
Riding Watson's Jeopardy Success into Health Care
The day after Watson defeated two human champions in the television game show Jeopardy!, IBM announced Watson was heading into the medical field. IBM would take its ability to understand natural language that it showed off on television, and apply it to medicine. The first commercial offerings would be available in 18 to 24 months, the company promised, according to an account in IEEE Spectrum.
Eight years later, IBM has announced many more efforts to develop AI-powered medical technology and spent billions on acquisitions to assist the effort, but the jury is out on the results.
"Reputationally, I think they're in some trouble," stated Robert Wachter, chair of the department of medicine at the University of California, San Francisco, and author of the 2015 book The Digital Doctor: Hope, Hype, and Harm at the Dawn of Medicine's Computer Age (McGraw-Hill).
IBM was the first company to make a major push to bring AI to medicine. The results on Jeopardy! and a posh lower Manhattan headquarters for the AI division, where prospects were wowed with fancy graphics on curved screens, gave the IBM AI salesforce a launching pad. "They came in with marketing first, product second, and got everybody excited," stated Wachter.  "Then the rubber hit the road. This is an incredibly hard set of problems, and IBM, by being first out, has demonstrated that for everyone else."
Rometty told an audience of health IT professionals at a 2017 conference that "AI is mainstream, it's here and it can change almost everything about health care." She like many saw the potential for AI to help transform the healthcare industry.
Watson had used advances in natural language processing to win at Jeopardy! The Watson team used machine learning on a training dataset of Jeopardy! clues and responses. To enter the healthcare market, IBM tried using text recognition on medical records to build its knowledge base. Unstructured data such as doctors' notes full of jargon and shorthand may account for 80% of a patient's record. It was challenging.
The effort was to build a diagnostic tool. IBM formed the Watson Health division in 2015. The unit made $4 billion worth of acquisitions. The search continued for the medical business case to justify the investments. Many projects were launched around decision support using large medical data sets. A focus on oncology to personalize cancer treatment for patients looked promising.
Physicians at the University of Texas MD Anderson Cancer Center in Houston, worked with IBM to create a tool called Oncology Expert Advisor. MD Anderson got the tool to test stage in the leukemia department; it never became a commercial product.
The project did not end well; it was cancelled. A 2016 audit by the University of Texas found the cancer center had spent $62 million on the project. The IEEE Spectrum authors said the project revealed "a fundamental mismatch between the promise of machine learning and the reality of medical care," something that would be useful to today's doctors.
Watson for Oncology continues to be developed and sold by IBM. Hospitals in India, South Korea, and Thailand have adopted it. A study in India found Watson's treatment recommendations were in agreement with human physicians at a 73% rate. While positive, IBM needs the use case that shows Watson helped a patient or saved a hospital money. Those experienced in AI counsel that the system will get better as it learns over time.
"It's a long haul, but it's worth it," stated Mark Kris, a lung specialist at Memorial Sloan Kettering Cancer Center in New York City; he has led the institution's collaboration with IBM Watson since 2012.
Read the source article in  The Wall Street Journal and in  IEEE Spectrum.