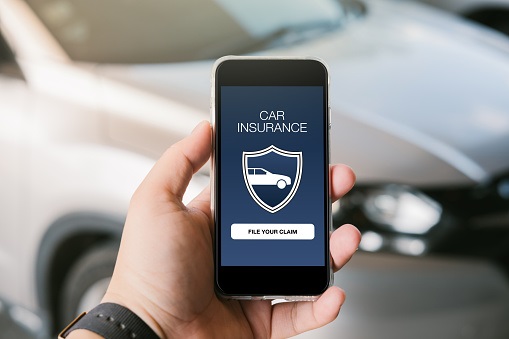 By AI Trends Staff 
Leading insurance companies in the $500 billion/year insurance industry are studying what types of ML applications to try to gain a business advantage, and startups are using AI to disrupt the industry.  
Safety is a big focus, timely considering that motor-vehicle fatalities in 2016 peaked at 40,200; the highest amount recorded in nearly a decade. The estimated healthcare costs to people injured in car crashes totaled over $80 billion. Insurance adjusters who assess auto damage earned an average salary over $63,000 in 2016, according to the Bureau of Labor Statistics.  
A look at AI initiatives at four leading insurance companies was recently published in emerj. 
State Farm launched an online competition in 2016 to help develop a system using computer vision to identify distracted drivers. Some 1,440 participated; the company offered $650,000 total in three prize levels. State Farm provided a dataset of photos of drivers from dashboard cameras. The challenge was to classify the perceived behavior of each driver user categories including texting, talking on the phone and operating the radio. 
Scores were compiled using a metric of a minimum value of zero to a maximum value of one. The goal is to achieve a score as close to zero as possible, indicating higher accuracy. The winning application achieved a score of .08739 using two neural network models and image classification based on regions of the image, including the bottom right quarter where the driver's hand is usually visible.  
State Farm has launched a Drive Safe & Save program that provides discounts of up to 30% to motorists who enroll.  
Liberty Mutual in 2017 announced plans to develop apps with AI capability and products aimed at improving driver safety. The company established an innovation incubator, Solaria Labs, to develop an open API developer portal to help the effort along. The company is believed to be working on an app to help drivers involved in a car accident quickly assess the damage to their car using the smartphone camera. A database of thousands of car crash images will be referenced to generate a repair estimate. 
Liberty Mutual has also launched a $150 million venture capital initiative, Liberty Mutual Strategic Ventures (LMSV), to focus on innovative technology and services for the insurance industry. Among the companies receiving investment is Snapsheet, a smartphone application that enables users to receive auto repair bids from local body shops within 24 hours. The company uses AI and machine learning to support its data analysis.  
Many startups see an opportunity to disrupt the auto insurance business; a number were mentioned in a recent account in builtin.  
Insurify, for example, was founded in 2013 as a spinoff of the MIT $100k Pitch competition; it's official site launched in 2016. The site enables insurance shoppers to take coverage needs into their own hands. Founder and CEO Snejina Zacharia has led the company to over $25 million in funding and secured $10 billion in insurance coverage to date. The company has achieved a 4.8 out of 5.0 possible rating on ShopperApproved, averaging responses from 2,500 reviews.  
INSHUR is aimed at helping rideshare drivers using Uber or Lyft, and limousine drivers, to find competitive rates for auto insurance. Founded in 2016, the company is based in New York City, is backed by Munich Re Digital Partners, and launched in the UK in 2018. INSHUR has signed up over 40,000 drivers. The company supports liability and physical damage policies with minimum limits of insurance as required by the NYC Taxi & Limousine Commission (TLC) for limousines, which is also compatible with requirements for ride sharing services. 
Nauto aims to help commercial fleets avoid collisions using the AI-powered Driver Behavior Learning Platform to reduce driver distraction and prevent collisions. The system includes dual-facing cameras, computer vision and proprietary algorithms to assess how drivers are interacting with vehicles and the road, to pinpoint and prevent risky behavior in real time. Nauto has analyzed billions of data points from over 400 million video miles analyzed with AI; its machine learning algorithms are continuously improving. Commercial fleets using Nauto have avoided an estimated 25,000 collisions, resulting in an estimated $400 million in savings.