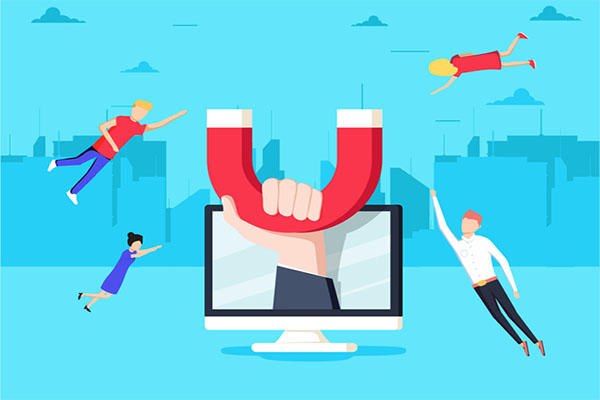 By Robert Weissgraeber, CTO and Managing Director, AX Semantics
Artificial intelligence is discussed daily on the news and in the public sphere. The reality, however, is that many people do not understand what the term means or comprehend how AI is now being used in our daily lives. While there is ample talk about future AI applications that are still years off or misunderstandings based on science fiction, AI is currently in use today for a variety of common sense needs and practical ends.
One place you might not know AI is involved is the things you read every day; not books or magazines, but perennial items like descriptions of products on websites including Amazon and Adidas, weather reports or write-ups or comprehensive descriptions of college programs in the online edition of USA Today. The technology that provides these capabilities is known as content generation software. It's quietly changing how businesses grow and interact with customers, as well as writing the bulk of written content filling their websites.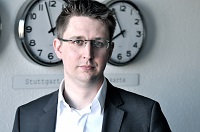 Content generation is the latest evolution in the history of the written word that started with the Gutenberg printing press and progressed to the typewriter and word processor. It works using natural language generation (NLG) software powered by AI and natural language processing (NLP). At a high level, what NLG does is take a piece of structured data and turn it into a piece of writing that appears written by a human. The data might be an Excel spreadsheet with descriptions of a spring clothing line or a new brand of acoustic guitars. While the software isn't able to generate more sophisticated content like stories or essays (at least not with semantic control by its user), it is able to make serviceable content comparable to what a human would write. What's special about the process is that a writer remains involved and helps the software create better and more engaging writing.
Here are five ways content generation software is changing business:
1) It's helping businesses rapidly scale, particularly in E-Commerce. Any business looking to grow in 2020 is looking to enter new markets. Entering new markets, however, means companies need to create content in new languages, especially items like product descriptions. In the past, that would entail hiring writers and translators at a premium, but with content generation software, companies can instead quickly generate new material in a different language and even change it days or weeks later if necessary. Their transition time to a new market is cut and the obstacles decrease.
2) It's helping companies handle regulatory demands. Companies generate a lot of content subjected to countless laws and regulations. A financial company that manages 401k plans might need to send updated regulatory information to customers quarterly or even annually. Content generation software can easily handle a once onerous task; you simply input the new data or information and content is generated that fits the bill.
3) It's giving writers a new career direction. Writing is one of the professions hardest-hit by the internet. Companies and websites want more content but don't always want to pay. Writers are under enormous pressure to create fresh content that can be changed and updated at a moment's notice. Working with content generation software helps writers exceed their job requirements and expectations; there's more fresh copy, and it can be ready at a moment's notice or changed or repurposed for other uses later. Businesses and employees both win.
4) It's providing a better way to reach customers. Customers are better informed and are more likely to shop and spend more when they read precise copy. When customers find what they want quickly, they also spend less time on e-commerce and have the opportunity to be more productive.
5) It's helping social media influencers. Internet influencers—the people making a splash on YouTube and Instagram—build small empires around content. When you work alone or with a small staff, it's often difficult to create new content every day. Content generation allows influencers to generate new written fixtures and posts, so they have more time for the creative process and finding the next viral piece of content.
The future of artificial intelligence is incredibly exciting and, frankly, makes better conversation than the practical realities of AI. Who doesn't want to talk about nanobots that can detect and eradicate diseases in your body, plan long road trips in self-driving cars or ponder conducting full conversations with virtual intelligence rather than just shouting commands? Still, the next time you hear this brave new world discussed don't forget the very tangible ways these technologies are already making a difference in business.
Learn more at AX Semantics.