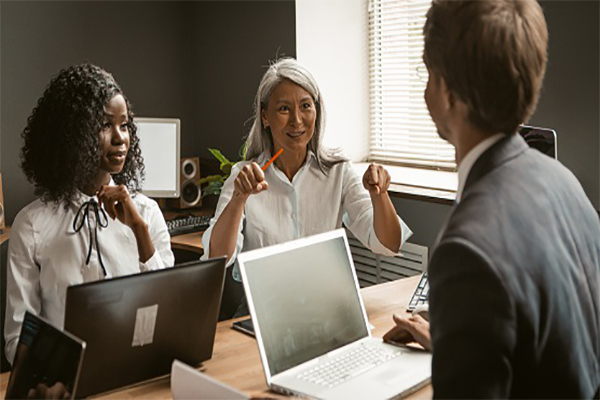 By AI Trends Staff
As AI adoption brings out changes in the workplace, workers are challenged to obtain needed AI skills and business leaders are working to adapt.
And as the COVID-19 pandemic has led to a shift to online learning, companies such as Udacity—who have been in that business for years—are in a good position to help.
Business leaders may be caught between competing objectives of continuing to deliver strong financial performance while making investments in hiring, workforce training and new technologies that support growth, suggested the author of a recent piece in Harvard Business Review.
A team at the MIT-IBM Watson AI Lab has been studying how work is being changed by AI. "By examining these findings, we can create a roadmap for leaders intent on adapting their workforce and reallocating capital, while also delivering profitability," stated author Martin Fleming, a VP and Chief Economist at IBM.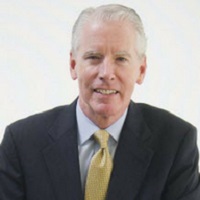 He made three suggestions for reskilling the workforce to better prepare for AI.
First, reallocate capital. His team analyzed 170 million online job posts between 2010 and 2017, concluding that occupations change slowly—taking years or decades—while tasks become reorganized at a much faster pace.
AI and machine learning will likely take over certain tasks. However, "Most tasks will still be best performed by humans—whether craft workers like plumbers, electricians and carpenters, or those who do design or analysis requiring industry knowledge. And new tasks will emerge that require workers to exercise new skills."
The research shows that if AI is able to perform some tasks, the value workers bring to the remaining tasks increases.
Second, invest in workforce training. Training and education of the workforce is critical to long-term financial performance. A study by the IBM Institute  for Business Value found, "Millions of workers will need to be retrained or reskilled as a result of AI over the next three years," Fleming stated.
Third, educate for the future today. This includes considering the impact of AI adoption on society overall. Fleming calls for business executives to work with policymakers and politicians to provide support for education and job training, encouraging investment in reskilling programs. Research is showing that technology adoption tends to squeeze mid-wage workers. For every five tasks shift out of mid-wage jobs, four tasks move to low-wage jobs and one to a high-wage job. "As a result, wages are rising faster in the low- and high-wage tiers than in the mid-wage tier.
Fleming suggests investment in all forms of education for this purpose: community college, online learning, and apprenticeship programs for high school students. IBM has been involved for years with Pathways in Technology Early College High School (P-TECH), with the goal in the words of former IBM CEO Ginny Rometty as aimed to provide "new collar" workers, such as for technical jobs around cloud computing and cybersecurity.
"This is not about white collar vs. blue collar jobs, but about the 'new collar' jobs that employers in many industries demand, but which remain largely unfilled," Rometty said at the time, in an opinion piece in USA Today.
Royal Dutch Shell Has Been Working with Udacity
An evolving success story in reskilling the workforce is being played out at Royal Dutch Shell, began a pilot program in early 2019 with Udacity aimed at closing the gap in demand for qualified data scientists to work on AI projects with the number available, according to a recent account in cnbc.com.
The company has been an early adopter of AI, using it for deepwater drilling and maintenance to predictive analysis and autonomous computing. The company approached Udacity about creating coursework to help fill the skills gap.
Some 2,000 of the company's 82,000 employees expressed interest in the AI offerings or were approached by their managers about taking the courses, which range from Python programming to training neural networks. The training is voluntary.
The AI training ties into Royal Dutch Shell's business strategy, which is to move to develop alternative sources of energy while bringing its oil business into the future. Shell is expected to invest up to $2 billion on new energy technologies by the end of this year, in response to a shift in the world energy system to use more electricity in the years ahead. The power business is "digitally native, and the differentiation is going to be around AI," stated Dand Jeavons, general manager of data science at Shell.
Reskilling workers in AI will enable them to spot potential maintenance needs in equipment before it breaks down, and identify areas of a facility where it could reduce carbon emissions. Processing of seismic data and better information about underground rock formations can be enabled with machine learning algorithms.
"The potential to move the needle and help people understand that we're serious about trying to change the way we do things for the better is not an easy task," Jeavons stated. "But one thing we do know is that technology is a huge element of that change. We need to find a way to provide more and cleaner energy and investing in AI is a key way in which we're going to do that."
Examples of how specific workers have advanced are encouraging. Barbara Waelde worked at Royal Dutch Shell's Deepwater division in New Orleans. Her supervisor asked her last year if she wanted to participate in the AI training. Waelde, 55, jumped at the chance.
The seven-year Shell employee has since learned Python programming, supervised learning algorithms and data modeling, among other skills.
Roy Martin, 55, is a spatial analytics lead at Shell's Woodcreek Campus in Houston. In January, he completed Udacity's nanodegree in data engineering. "I now have the knowledge to supply a team of data scientists with a steady pipeline of data on which they can run their machine learning algorithms," he stated.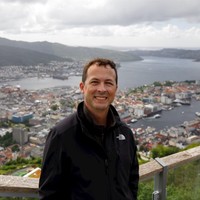 He was grateful to the company for providing the training. "Being afforded this training does make me want to finish my professional career at Shell," he stated.
Most Office Workers in Survey Fear AI Will Take Jobs Away
Office workers are clearly stressed out about AI taking their jobs. A study of 2,000 office workers commissioned by UIPath found that 53% fear their skills will be outdated in less than five years, according to an account from StudyFinds.
They worry this will leave them vulnerable to being replaced by robots or other forms of AI. The major said they would feel more secure about their jobs if they could "learn while they earn." Some 86% of respondents would like their employers to offer training in new skills. A similar percentage said they would be more willing to stay with a company that offered such benefits.
"There is a clear demand amongst today's workforce for new skills," stated Tom Clancy of UiPath Learning in a statement. "Organizations must meet these demands or risk losing top talent to the competition."
UiPath offers robotics process automation (RPA) products, which combined with machine learning can create "software robots" that automate tasks. Founded in 2005 by 10 people based in Bucharest, led by CEO (check) Daniel Dines. In 2015, the company launched UiPath Academy to teach RPA. Today over 35,000 developers have been certified in RPA, the company has over 5,000 enterprise customers, has raised over $920 million and has achieved a valuation of $7 billion.
A bump was hit in the fall of 2019, when the company laid off 300 to 400 employees. CEO Dines stated on the company blog that the layoffs were part of a push to improve operational efficiency, as the company aims to become profitable in 2020, according to an account in siliconAngle.
"Training employees on new technologies, like automation and AI, has proven to be extremely valuable in boosting employee job satisfaction and enhancing individual – and organizational – productivity," Clancy stated.
Nearly 90% of the officer workers surveyed said they wanted to learn about AI and machine learning. Data analytics was the most-cited skill respondents said would help their careers, chosen by 42%. Most workers did see a benefit in turning over some tasks to computers; 53% said automation could save them time and create a better work-life balance.
The survey was conducted by OnePoll.
Read the source articles in Harvard Business Review, USA Today, cnbc.com, StudyFinds and siliconAngle.