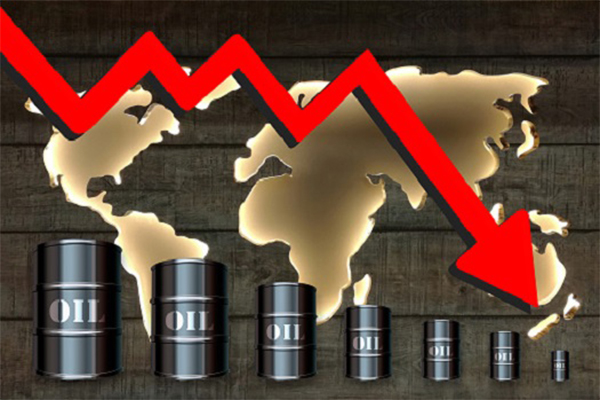 By AI Trends Staff
The oil and gas industry is turning to AI to help cut operating costs, predict equipment failure, and increase oil and gas output.
A faulty well pump at an unmanned platform in the North Sea disrupted production in early 2019 for Aker BP, a Norwegian oil company, according to an account in the Wall Street Journal. The company installed an AI program that monitors data from sensors on the pump, flagging glitches before they can cause a shutdown, stated Lars Atle Andersen, VP of operations for the firm. Now he flies in engineers to fix such problems ahead of time and prevent a shutdown, he stated.
Aker BP employed a solution from SparkCognition of Austin, Texas.
Partnerships are forming throughout the industry. Exxon Mobil last year started a partnership with Microsoft to deploy AI programs to optimize operations in the West Texas Basin. The AI is needed to interpret data coming from millions of sensors that monitor Exxon refineries all over the globe. Total S.A., the French multinational oil and gas company, is partnering with Google to better interpret seismic data with the goal of better exploiting existing assets.
Advances in machine learning and the falling cost of data storage are factors in the move to AI in big oil. "When you mention data at this scale to data scientists, you can see them start salivating," stated Sarah Karthigan, data science manager at ExxonMobil. The company has a database consisting of about five trillion data points. "The intent here is that we can run our plants more efficiently, more safely and potentially with fewer emissions."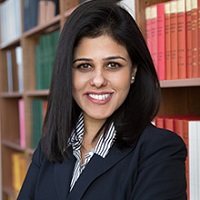 With the price of oil low, oil and gas companies are looking for efficiencies. Deployment of AI in upstream operations could yield savings in capital and operating expenses of $100 billion to $1 trillion by 20205, according to a 2018 report by PwC.
"Combining data and analytics can create new business models," stated Martin Kelly, head of corporate analysis at the consulting firm Wood Mackenzie, the global energy consulting group. He added, "AI is a component of a broader digital transformation that the oil-and-gas industry is undergoing."
France's Total planned to invest over $200 million, 30% of its R&D budget, into digital technology with AI a big emphasis, stated Philippe Cordier, a scientific computing program director at the company. Through its partnership with Google, Total is testing an AI program in the Gulf of Guinea, off western Africa, that will help interpret data from three-dimensional images of the subsurface.
Tom Siebel of C3.ai Sees Total Transformation of Oil and Gas Industry
The Silicon Valley firm C3.ai recently reached an agreement with Baker Hughes to bring AI solutions to the oil and gas industry. The founder, chairman and CEO of C3.ai is Tom Siebel, entrepreneur in the software industry who, among his accomplishments, sold his company Siebel Systems to Oracle in 2006. He founded C3.ai in 2009 to provide platform as a service (PaaS) and software was a service (SaaS) applications that incorporated AI, Internet of Things, big data, predictive analytics and other technologies.
He got customers including the US Department of Defense, 3M, global banks and energy companies from Shell to the French utility Engie. Baker Hughes approached him in late 2018 about combining his technology with its oil and gas expertise to form a strategic business partnership, Siebel stated in a recent interview with the Petroleum Economist.
"The idea was to come up with a complete set of digital solutions for the energy industry—upstream, midstream and downstream," he stated.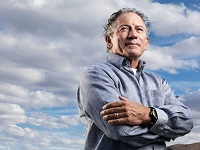 Microsoft joined the partnership in November 2019; the results have been productive so far, with what Siebel said has been a $500 million investment so far. He expects that in two years, "We will have brought together a set of AI-based solutions that address the entire oil and gas value chain, from exploration, well placement analytics, production optimization, predictive maintenance, hydrocarbon loss accounting and energy management to retail [fuel station] analytics. It is a very considerable effort."
The largest customer company so far is Shell. "It is going everywhere within Shell," Siebel stated. AI-based predictive maintenance is being provided for offshore oil rigs, for LNG operations by Queensland Gas in Australia, and for 0.5 millimeter valves. "That is a very large application," Siebel stated.
AI in the oil and gas industry is enhancing the performance of human workers. "It is not replacing brainpower, but it is certainly enhancing human capability. It allows people to make better informed, data-driven decisions that result in lower-cost, cleaner and safer energy," he stated. "These tools inform people who make decisions; they can process datasets and solve algorithmic problems that are beyond the capability of the human mind."
Each oil and gas customer must build its own machine learning models, which the customer company owns. "The application is the same, but the data are different and the failure modes [the way something might fail] are different, so you must build different machine-learning models," Siebel stated.
He had a warning for companies unsure about where to go with AI. "Companies that do not take advantage of this new generation of technologies—including big data and AI elastic cloud computing—will not be competitive and will go out of business."
Siebel sees the oil and gas industry moving to be more agile, data-driven, sensitive to climate events and resilient. "In 20 years, the energy industry will be unrecognizable from how it is today. Everything will be automated, connected and analyzed," he stated.
Renewable energy will see dramatic increases, even without a political motivation. "It will be a purely financial motive — companies will be able to make more money marketing renewables than hydrocarbon-based energy. The fact of the matter is energy prices are plummeting and carbon footprint per Btu is plummeting."
"We will see a digital transformation of the energy industry. Baker Hughes is going to be the leader in that space—it is probably a decade ahead of its competitors," maintains Siebel.
It's hard to argue with a guy who's been successful in the software business for 40 years.
Read the source articles in the Wall Street Journal and the Petroleum Economist.