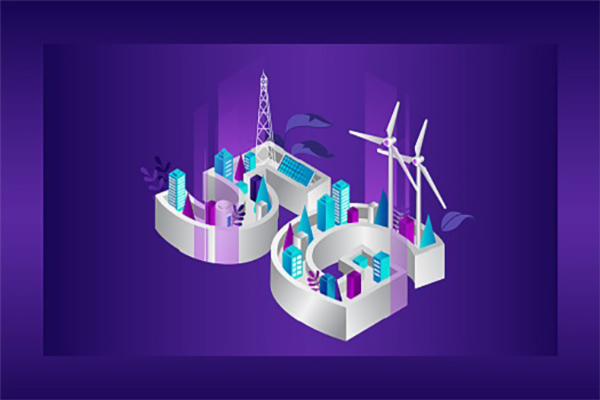 By Berge Ayvazian, Senior Analyst and Consultant at Wireless 20/20
The major US mobile operators are all deploying their 5G networks in 2020, and each one claims that AI and machine learning will help them proactively manage the costs of deploying and maintaining new 5G networks.  AT&T recently outlined the company's blueprint for leveraging artificial intelligence and machine learning (ML) to maximize the return on its 5G network investment.  AT&T's Mazin Gilbert sees a "perfect marriage" of AI, ML and software defined networking (SDN) to help enable the speeds and low latency of 5G.
AT&T is using AI and ML to map its existing cell towers, fiber lines, and other transmitters that today, to build its 5G infrastructure and to pinpoint the best location for 5G build outs in the future. AT&T has more than 75,000 macro cells in its network and is using AI to guide plans for deploying hundreds of thousands of additional small cells and picocells. If AI detects a cell site isn't functioning properly, it will signal another tower to pick up the slack.
AT&T is using AI to load balance traffic such as video on its network, and the company is using machine learning to detect congestion on small cells on 5G networks before service degrades. If one area is experiencing a high volume of usage, AI will trigger lower-use cell sites to ensure that speed isn't compromised.  AT&T is also leveraging AI and ML to improve efforts in forecasting and capacity planning with the dispatch field services that help customers every day. And AI is being used to optimize schedules for technicians, to get as many jobs done during the workday as possible by minimizing drive time between jobs while maximizing jobs completed per technician.
AT&T is building its AI platform to scale from the core to the edge network and is putting more intelligence into its mobile edge compute (MEC) at the customer edge and into its radio access network (RAN).  By putting intelligence closer to the edge, AT&T is starting to load balance traffic across these small cells and move traffic around when needed. AI will also help enable SLAs from networking slicing offerings to AT&T's customers. AI is also the key ingredient for implementing numerous new projects and platforms for AT&T, which is using AI to manage its third-party cloud arrangements, such as with Microsoft, and in its internal cloud and hybrid clouds.  In addition, AT&T is using AI to define policies that are currently set by systems and employees. AI and the data analytics tell AT&T if any of the policies have conflicts prior to defining them.
AI-driven Automation Transforms 5G Network Reliability and Wireless Field Service
Verizon recently confirmed that its plans for its 5G rollout across the US are ahead of schedule.  Verizon EVP and CTO Kyle Malady has reported that despite the coronavirus pandemic, the largest US wireless operator is successfully moving the technology forward with its 5G and intelligent edge network. Verizon is also using its AI-enabled Verizon Connect intelligent fleet and field service management platform to closely monitor 5G wireless network usage in the areas most impacting customers and communities during the COVID-19 pandemic. Verizon Wireless uses this platform to prioritize network demand, track assets and vehicles, dispatch employees and monitor work being performed for mission-critical customers including hospitals, first responders and government agencies. Reveal Field from Verizon Connect integrates proactive maintenance, intelligent scheduling and dispatching to improve first-time fix rates and reduce mean time to resolution.
AT&T and Verizon are not the only wireless operators focusing on the synergy between 5G and AI.  Orange recently appointed former Orange Belgium CEO, Michaël Trabbia, as chief technology and innovation officer with a mandate to leverage 5G, AI, cloud edge technologies and NFV (network function virtualization) under the French carrier's Engage2025 strategic plan.  Orange recognizes the need to detect, accelerate and shorten reaction and decision times to confront with confidence the profound changes brought about by the global coronavirus epidemic. There are many uncertainties but also real opportunities for the Orange Post-Covid Strategy; the new CTO will drive AI and 5G innovation to seize these possible opportunities and accelerate digital transformation.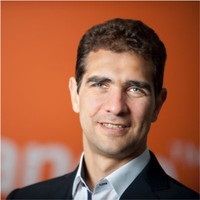 T-Mobile, AI and Enriching the Customer Experience
T-Mobile has long prided itself as a disruptor in the world of wireless communications, always thinking creatively about the relationship it wants to have with its consumers. That includes T-Mobile's approach to using AI to enhance customer service. The Uncarrier believes the predictive capabilities of AI and machine learning creates an opportunity to serve customers better and faster, benefiting not just the company and its service agents but also enriching the customer service experience. T-Mobile could have used these advancements in AI-based proactive maintenance and intelligent network management to help address a recent emergency. The carrier had to resolve a 13-hour intermittent network outage that impacted customer ability to make calls and send text messages throughout the US.
After discounting rumors of widespread DDoS attack, Neville Ray, T-Mobile's president of technology acknowledged the network outage has been linked to increased IP traffic that created significant capacity issues in the network. The trigger event was determined to be the failure of a leased fiber circuit from a third-party provider in the Southeast. The resulting overload resulted in an IP traffic storm that spread from the Southeast to create significant capacity issues across the IMS (IP multimedia Subsystem) core network that supports VoLTE calls. Ray reported that hundreds of engineers worked tirelessly alongside vendors and partners throughout the day to understand the root causes and resolve the issue. FCC Chairman Ajit Pai has called the T-Mobile outage "unacceptable" and added that the Commission would launch an investigation and demand answers regarding the network configuration and traffic related problems that created significant capacity issues in the mobile core network throughout the day.  Now that the nationwide network outage is over, perhaps T-Mobile could leverage AI and machine learning as it works with vendors to "add permanent additional safeguards" that would prevent such an issue from happening again.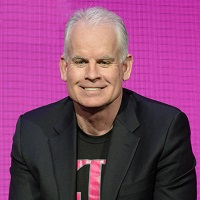 AI and machine learning are helping 5G wireless carriers and IoT service providers to drive efficiency across their organizations, from the back office to the field. Zinier recently raised $90 million in venture capital to accelerate its effort to integrate AI technology to help automate field service management. The company is integrating AI and automation to create the next generation of intelligent field service automation. "Touchless service delivery" aims to drive predictive maintenance, increase network uptime and reduce costs.  Zinier believes that AI-driven automation can help mobile operators streamline field service processes ahead of 5G deployments. By analyzing real-time data against historical trends, leading wireless operators can leverage AI to create predictive insights and optimize intelligent field service operations. Zinier's AI-driven automation platform can help wireless field service organizations install and maintain a rapidly increasing number of job sites for new 5G wireless networks.
AI, 5G and Digital Transformation
AI has transformational power for any company, and mobile operators know it will digitally disrupt every industry. Mobile operators are integrating AI-enabled deep automation with their 5G networks, unleashing new business opportunities by accelerating digital transformation. The synergy between AI and 5G is likely to lead to dramatic breakthroughs that will have a profound impact on a wide range of industries.  The convergence of 5G and AI holds tremendous promise to revolutionize healthcare, education, business, agriculture, IoT applications and waves of innovation that have not even been imagined. Verizon currently has seven 5G labs and recently created a new virtual lab to speed development of 5G solutions and applications for consumers, businesses, and government agencies.  Verizon recently launched the first laptop for its 5G Ultra Wideband Connected Device Plan. The new Lenovo Flex 5G laptop will also connect to WiFi, Verizon's 4G LTE and the new low-band 5G network scheduled to go live later this year.
Having completed its merger with Sprint, T-Mobile recently announced the rebranding of the Sprint Accelerator program.  The T-Mobile Accelerator will continue the founding principles and mission of the original program to drive development in AI, drones, robotics, autonomous vehicles and more on the Un-carrier's nationwide 5G network.  T-Mobile also unveiled six exciting companies handpicked to participate in this year's T-Mobile Accelerator and work directly with T-Mobile leaders, other industry experts and mentors to develop and commercialize the next disruptive emerging products, applications and solutions made possible by T-Mobile's nationwide 5G network.
Wireless Broadband Connectivity and the New Online World
We are all living in a new online world, as social distancing forces many of us to work, communicate and connect in new ways. In the US alone, 316 million Americans have been urged to stay indoors and, when possible, work from home.  As communities around the world adapt to a world with COVID-19, broadband connectivity and access have become more critical to our lives and livelihoods than ever before. Broadband already powers much of our modern lives, but COVID-19 has acted as an accelerant that has driven many essential activities online. All learning, many healthcare services, retail commerce, most workplaces and daily interactions online require a high-speed broadband connection to the internet. The FCC's 2020 Broadband Deployment Report estimated that more than 21 million Americans lacked high-speed broadband access at year end 2019. A new study from BroadbandNow estimates the actual number of people lacking access to broadband in the US could be twice as high – closer to 42 million. The primary reason for the disparity between these estimates is a flaw in FCC Form 477 self-reporting, where if an ISP reports offering broadband service to at least one household in a census block, that entire block counts as being covered by that provider. Manually checking internet availability for each address has resulted in a more accurate estimation of broadband connections.
Americans living in remote and sparsely populated rural areas risk falling farther behind without broadband access to this online world. But ISP self-reporting and manual cross-checking do not seem to be the most effective ways to collect this data, to identify gaps in broadband performance and to ultimately expand broadband availability. The FCC's Measuring Broadband America (MBA) program offers rigorous broadband performance testing for the largest wireline broadband providers that serve well over 80% of the U.S. consumer market. The MBA program also uses a Speed Test app, a smartphone-based technology to collect anonymized broadband performance data from volunteers participating in the collaborative, crowdsourcing initiative. This ongoing nationwide performance study of broadband service is designed to improve the availability of information for consumers about their broadband service.
Wireless 20/20 believes that AI and big data analytics should be used to extract more accurate, precise and actionable information from the FCC's Form 477 reporting and Measuring Broadband America (MBA) data. These new metrics should be used to drive the FCC's newly adopted Rural Digital Opportunity Fund (RDOF) rules for $20.4 billion Auction 904 rural broadband funding and upcoming spectrum auctions to bridge the digital divide.
The next major disruptive opportunity will come from 5G and AI in changing the way we connect and power our communities.  Given the challenges we are all facing with the COVID-19 pandemic, 5G wireless broadband and AI could be used to enable Tele-health networks, distance learning and advanced IoT networks to power the Fourth Industrial Revolution where working from home becomes the new normal.
Berge Ayvazian leads an integrated research and consulting practice at Wireless 20/20 on 4G/5G Networks and Mobile Internet Evolution. This report is based on a recent presentation he was invited to make for the FCC's Artificial Intelligence Working Group (AIWG) focusing on the Synergy Between AI, 5G and IoT.  He was asked for his expert opinion on what is real, what is hype, and his opinion of the maturity of AI technology.  Learn more at Wireless 20/20.