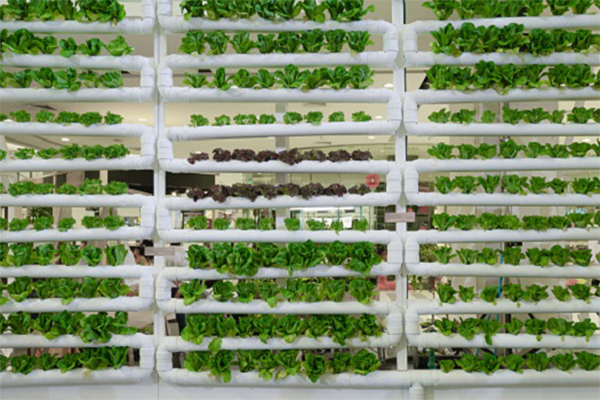 By John P. Desmond, AI Trends Editor
AI continues to have an impact in agriculture, with efforts underway to help grow food, combat disease and pests, employ drones and other robots with computer vision, and use machine learning to monitor soil nutrient levels.
In Leones, Argentina, a drone with a special camera flies low over 150 acres of wheat checking each stock, one-by-one, looking for the beginnings of a fungal infection that could threaten this year's crop.
The flying robot is powered by a computer vision system incorporating AI supplied by Taranis, a company founded in 2015 in Tel Aviv, Israel by a team of agronomists and AI experts. The company is focused on bringing precision and control to the agriculture industry through a system it refers to as an "agriculture intelligence platform."
The platform relies on sophisticated computer vision, data science and deep learning algorithms to generate insights aimed at preventing crop yield loss from diseases, insects, weeds and nutrient deficiencies. The Taranis system is monitoring millions of farm acres across the US, Argentina, Brazil, Russia, Ukraine and Australia, the company states. The company has raised some $30 million from investors.
"Today, to increase yields in our lots, it's essential to have a technology that allows us to make decisions immediately," Ernesto Agüero, the producer on San Francisco Farm in Argentina, stated in an account in Business Insider.
Elsewhere, a fruit-picking robot named Virgo is using computer vision to decide which tomatoes are ripe and how to pick them gently, so that just the ripe tomatoes are harvested and the rest keep growing. Boston-based startup Root AI developed the robot to assist indoor farmers.
"Indoor growing powered by artificial intelligence is the future," stated Josh Lessing, co-founder and CEO of Root AI. This year the company is currently installing systems in commercial greenhouses in Canada.
More indoor farming is happening, with AI heavily engaged. 80 Acres Farms of Cincinnati opened a fully-automated indoor growing facility last year, and currently has seven sites in the US. AI is used to monitor every step of the growing process.
"We can tell when a leaf is developing and if there are any nutrient deficiencies, necrosis, whatever might be happening to the leaf," stated Mike Zelkind, CEO of 80 Acres. "We can identify pest issues and a variety of other things with vision systems today." The crops grow faster indoors and have the potential to be more nutrient-dense, he suggests.
A subset of indoor farming is "vertical farming," the practice of growing crops in vertically-stacked layers, often incorporating a controlled environment which aims to optimize plant growth. It may also use an approach without soil, such as hydroponics, aquaponics and aeroponics.
Austrian Researchers Studying AI in Vertical Farming
Researchers at the University of Applied Sciences Burgenland in Austria are involved in a research project to leverage AI to help make the vertical farming industry viable, according to an account in Hortidaily.
The team has built a small experimental factory, a 2.5 x 3 x 2.5-meter cube, double-walled with light-proof insulation. No sun is needed inside the cube. Light and temperature are controlled. Cultivation is based on aeroponics, with roots suspended in the air and nutrients delivered via a fine mist, using a fraction of the amount of water required for conventional cultivation. The fine mist is mixed with nutrients, causing the plants to grow faster than when in soil.
The program, called Agri-Tec 4.0, is run by Markus Tauber, head of the Cloud Computing Engineering program at the university. His team contributes expertise in sensors and sensor networking, and plans to develop algorithms to ensure optimal plant growth.
The software architecture bases actions based on five points: monitoring, analysis, planning, execution and existing knowledge. In addition to coordinating light, temperature, nutrients and irrigation, the wind must also be continuously coordinated, even though the plants grow inside a dark cube.
"In the case of wind control, we monitor the development of the plant using the sensor and our knowledge. We use image data for this. We derive the information from the thickness and inclination of the stem. From a certain thickness and inclination, more wind is needed again," Tauber stated.
The system uses an irrigation robot supplied by PhytonIQ Technology of Austria. Co-founder Martin Parapatits cited the worldwide trend to combine vertical farming and AI. "Big players are investing but there is no ready-made solution yet," he stated.
He seconded the importance of wind control. "Under the influence of wind ventilation or different wavelengths of light, plants can be kept small and bushy or grown tall and slender," Parapatits stated. "At the same time, the air movement dries out the plants' surroundings. This reduces the risk of mold and encourages the plant to breathe."
San Francisco Startup Trace Genomics Studies Soil
Soil is still important for startup Trace Genomics of San Francisco, founded in 2015 to provide soil analysis services using machine learning to assess soil strengths and weaknesses. The goal is to prevent defective crops and optimize the potential to produce healthy crops.
Services are provided in packages which include a pathogen screening based on bacteria and  fungi, and a comprehensive pathogen evaluation, according to an account in emerj.
Co-founders Diane Wu and Poornima Parameswaran met in a laboratory at Stanford University in 2009, following their passions for pathology and genetics. The company has raised over $35 million in funding so far, according to its website.
Trace Genomics was recently named a World Economic Forum Technology Partner, in recognition of its use of deep science and technology to tackle the challenge of soil degradation.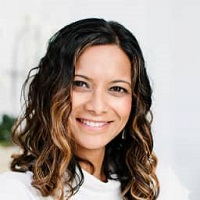 "This planet can easily feed 10 billion people, but we need to collaborate across the food and agriculture system to get there," stated Parameswaran in a press release. "Every stakeholder in food and agriculture – farmers, input manufacturers, retail enterprises, consumer packaged goods companies – needs science-backed soil intelligence to unlock the full potential of the last biological frontier, our living soil. Together, we can discover and implement new and improved agricultural practices and solutions that serve the dual purpose of feeding the planet while preserving our natural resources and positioning agriculture as a solution for climate change."
Read the source articles in Business Insider, Hortidaily and emerj.