By AI Trends Staff
Automakers are making deals with technology companies to produce the next generation of cars that incorporate AI technology in new ways.
Nvidia last week reached an agreement with Mercedes-Benz to design a software-defined computing network for the car manufacturer's entire fleet, with over-the-air updates and recurring revenue for applications, according to an account in Barron's.
"This is the iPhone moment of the car industry," stated Nvidia CEO Jensen Huang, who founded the company in 1993 to make a new chip to power three-dimensional video games. Gaming now represents $6.1 billion in revenue for Nvidia, which is now positioning for its next phase of growth, which will involve AI to a great extent. "People thought we were a videogame company," stated Huang. "But we're an accelerated computing company where videogames were our first killer app."
The Data Center category, which exploits AI heavily, has been a winner for Nvidia, with revenue expected to more than double to $6.5 billion, making it the company's biggest market.
Nvidia has established its CUDA parallel computing platform and application programming interface model used to develop applications to run on the company's chips, as a market leader. Released in 2007, CUDA enables software developers and software engineers to use the graphics processing unit for general purpose processing, which is called GPGPU.
From its start producing hardware for videogames, to hardware and software to support AI, now to hardware, software and services for cars, Nvidia sees the opportunity as transformative.  "The first vertical market that we chose is autonomous vehicles because the scale is so great," Huang stated. "And the life of the car is so long that if you offer new capabilities to each new owner, the economics could be quite wonderful."
The software-centric computing architecture based on Nvidia's Drive AGX Orin computer system-on-a-chip. The underlying architecture will be standard in Mercedes' next generation of vehicles, starting sometime toward the end of 2024, stated Ola Källenius, chairman of the board of management of Daimler AG and head of Mercedes-Benz AG, during a live stream of the announcement, according to an account in TechCrunch.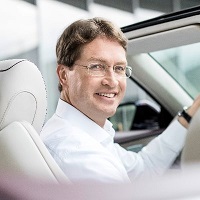 The two companies plan to jointly develop the AI and automated vehicle applications that include Level 2 and Level 3 driver assistance functions, as well as automated parking functions up to Level 4.
"Many people talk about the modern car, the new car as a kind of smartphone on wheels. If you want to take that approach you really have to look at source software architecture from a holistic point of view," stated Källenius. "One of the most important domains here is the driving assistant domain. That needs to dovetail into what we call software-driven architecture, to be able to (with high computing power) add use cases for the customer, this case the driving assistant autonomous space."
Waymo and Volvo Get Together on Self-Driving Electric Vehicles
In another automaker-tech partnership announced last week, Waymo and the Volvo Cars Group announced a new global partnership to develop a self-driving electric vehicle designed for ride-hailing use, according to a report in Reuters.
Waymo, a unit of Alphabet which also owns Google, will be the exclusive global partner for Volvo Cars for developing self-driving vehicles capable of operating safely without routine driver intervention. Waymo will focus on artificial intelligence for the software "driver." Volvo will design and manufacture the vehicles.
Owned by China's Zhejiang Geely Holding Group Co., Volvo has a separate agreement to deliver vehicles to ride hailing company Uber Technologies, that Uber will equip to operate as self-driving vehicles. Volvo Cars is continuing to deliver vehicles to Uber. The Uber effort to develop self-driving vehicle technology was disrupted after a self-driving Volvo SUV operated by Uber struck and killed a pedestrian in Arizona in 2018.
Waymo and Volvo did not say when they expect to launch their new ride-hailing vehicle. Waymo said it will continue working with Fiat Chrysler, Jaguar Land Rover, and the Renault Nissan Mitsubishi Alliance.
Startups Assisting Automakers with Self-Driving Car Tech
Meanwhile, a number of startups are assisting automakers with adding AI functions into new models of existing car lines.
AutoX of San Jose, Calif., has focused their self-driving car technology on a retail purpose such as delivering groceries, according to a recent account in builtin. Users can select grocery items from an app and have them delivered; users can also browse the vehicle-based mobile store upon delivery. AutoX has launched a pilot program in San Jose, testing the service within a geo-fenced zone.
AutoX was founded in 2016 by Dr. Jianxiong Xiao (aka. Professor X), a self-driving technologist from Princeton University. The company's team of engineers and scientists have extensive industry experience in autonomous driving hardware and software. AutoX has eight offices and five R&D centers globally. Investors include Shanghai Auto (China's largest car manufacturer), Dongfeng Motor (China's second-largest car manufacturer), Alibaba AEF, MediaTek MTK, and financial institutions. The system has been deployed on 15 vehicle platforms, including one from Ford Motor.
Optimus Ride of Boston offers self-driving vehicles that can operate autonomously within geofenced environments, such as airports, academic campuses, residential communities, office/industrial parts and city zones.
In collaboration with Microsoft, Optimus Ride is working on Virtual Ride Assistant (VRA), to provide dynamic interactions between riders, the vehicle and a remote assistance team. The VRA provides audio-visual tools for riders to be informed about the system, to request changes in destination or routing and to contact a remote assistance system.
The company has deployments at the Brooklyn Navy Yard and Paradise Valley Estates in Paradise Valley, Calif., and a strategic development relationship with Brookfield Properties, developers of Halley Rise, a mixed-use district in Reston, Va.
A spinoff of MIT, Optimus Rid received approval from the Massachusetts Department of Transportation in 2017 to test highly automated vehicles on public streets.
The company incorporated a software system from Nvidia, the Nvidia Drive PX 2, to accelerate its development.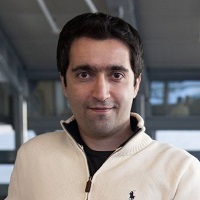 "We believe the computational power needed to make self-driving vehicles a reality is finally coming to market'" with the Nvidia software, stated Sertac Karaman, co-founder, president and chief scientist at Optimus Ride.
Rethink Robotics of Boston and Rheinböllen, Germany, builds smart, collaborative robots to help in industrial automation, and auto manufacturing in particular.
The company was founded in 2008 and acquired in 2018 by the HAHN Group of Germany, which runs a global network of specialized technology companies offering industrial automation and robotic solutions.  A year after the acquisition, HAHN announced a new generation of the Sawyer collaborative robot.
Read the source articles in Barron's, TechCrunch, Reuters and  builtin.