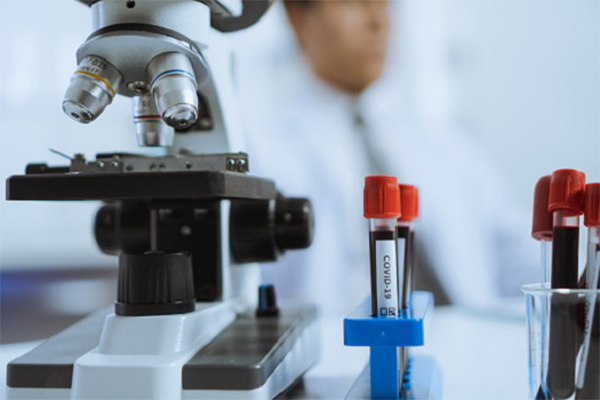 By AI Trends Staff
AI and machine learning are playing an important role in fighting the pandemic brought on by COVID-19, with technological innovation and ingenuity being applied to large volumes of data to quickly identify patterns and gain insights. Efforts are underway to speed up research and treatment, and better understand how COVID-19 spreads.
Chatbots employing AI are speeding up communication around the pandemic. One example is from Clevy.io, a French startup that launched a chatbot to make it easier for people to find official government communications about COVID-19, according to an account from the World Economic Forum.
The bot is getting realtime information from the French government and the World Health Organization, to help relay known symptoms and answer questions about government policies. Some three million messages had been sent through mid-May, with questions ranging from recommended exercises to an evaluation of COVID-19 risks. French cities including Strasbourg, Orleans and Nanterre are using the chatbot to help distribute accurate information, according go the report author, Swami Sivasubramanian, VP of Machine Learning for  Amazon Web Services (AWS).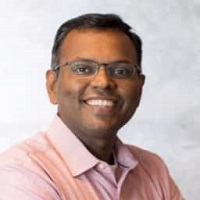 Researchers at the Chan Zuckerberg Biohub in California are working towards an early warning system for COVID-19. They are analyzing great volumes of data to help forecast the virus' spread, how it mutates as it spreads, estimate the number of undetected infections, and determine the public health consequences. They have divided the world into 12 regions for the work.
In March, a group of volunteer professionals led by former White House Chief Data Scientist DJ Patil, worked on a scenario-planning tool that would help hospitals to plan for how many beds would be needed for COVID-19 patients. In a partnership of AWS and Johns Hopkins Bloomberg School of Public Health, the group moved the model to the cloud, enabling them to run multiple scenarios in hours, and to roll out the model to all 50 states.
Another startup is working to limit the spread of COVID-19 to vulnerable populations. Startup ClosedLoop.ai is using its expertise in healthcare data to identify those at the highest risk of severe complications from COVID-19. The company has developed and open-sourced a COVID vulnerability index, an AI-based predictive model. The 'C-19' Index is being used by healthcare systems, care management organizations and insurance companies to identify high-risk individuals. The company then calls these individuals to discuss handwashing, social distancing and whether they need food and other essentials delivered so they can stay at home.
"I'm inspired and encouraged by the speed at which these organizations are applying machine learning to address COVID-19," stated author Sivasubramanian.
Mount Sinai Health System Gets Grant from Microsoft
Elsewhere in COVID-19 and AI news, the Mount Sinai Health System in New York has received a grant for an undisclosed amount to support the work of a new data science center dedicated to COVID-19 research. The Mount Sinai COVID Informatics Center (MSCIC) will bring together leaders from hospital units including the Hasso Plattner Institute for Digital Health, the Department of Genetics and Genomic Sciences, and the BioMedical Engineering and Imaging Institute.
"This partnership with Microsoft provides us with cloud resources that will accelerate our discovery, translation and implementation of digital tools in the fight against COVID-19," stated Robbie Freeman, MSN, RN, Vice President of Clinical Innovation at The Mount Sinai Hospital, in a press release. "Through this collaboration with AI for Health, we are leveraging the expertise of the Mount Sinai Health System in delivering world-class patient care and the Azure cloud to bring our AI-enabled products from bench to bedside."
MSCIC represents expertise in health care delivery, health sciences, biomedical and digital engineering, machine learning, and artificial intelligence. The center seeks to develop digital health projects that incorporate realtime data used to improve health. A recent study called Warrior Watch followed hundreds of health care workers to monitor biometrics such as heart rate variability, sleep disruption and physical activity through an Apple Watch. This was complemented by surveys to better understand the level of stress and anxiety health care workers face on the front lines.
Prediction Spread Model Being Developed at Binghamton University
Researchers at the Thomas J Watson School of Engineering and Applied Science at Binghamton University, New York, are working on a COVID-19 spread prediction model incorporating AI. Using data collected from around the world by Johns Hopkins University, Arti Ramesh and Anand Seetharam, both assistant professors in the Department of Computer Science, have built several prediction models.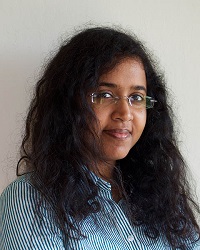 Machine learning allows the algorithms to learn and improve without being explicitly programmed. The models examine patterns from 50 countries with high coronavirus infection rates, including the US. The model can predict within a 10% margin of error the likely spread for the next three days based on data for the past 14 days. The initial study included infection numbers through April 30, allowing a view into how predictions played out through May.
Certain anomalies can pose challenges. For instance, data from China was not included because of concerns about government transparency regarding COVID-19. Also, with health resources often taxed to the limit, tracking the virus' spread sometimes wasn't the priority.
"We have seen in many countries that they have counted the infections but not attributed it on the day they were identified," stated Ramesh in a press release. "They will add them all on one day, and suddenly there's a shift in the data that our model is not able to predict."
As the virus continues to spread, the researchers are updating their model, hoping to have it become more accurate over time and continue to be useful. The model is posted online for interested researchers.
"Each data point is a day, and if it stretches longer, it will produce more interesting patterns in the data," Ramesh stated. "Then we will use more complex models, because they need more complex data patterns. Right now, those don't exist — so we're using simpler models, which are also easier to run and understand."
Read the source articles at the World Economic Forum, in a press release from the Mount Sinai Hospital, and in a press release from Binghamton University.