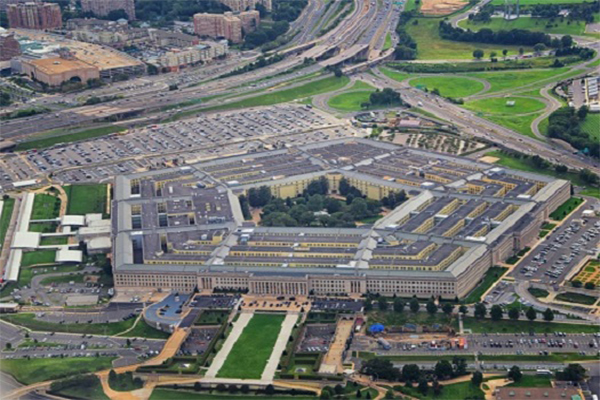 By AI Trends Staff
In an AI leadership change at the US Department of Defense, Nand Mulchandani, who had been the chief technology officer of the Joint Artificial Intelligence Center, was named acting director on June 1. He replaces the JAIC's inaugural director, Lt. Gen. John "Jack" Shanahan, who stepped down from the post.
Shanahan, a three-star Air Force general, praised Mulchandani for bringing innovative ideas from Silicon Valley to the Department of the Defense. Mulchandani joined the JAIC in 2019 after more than 25 years as an executive in security software and enterprise infrastructure companies, according to an account in FedScope.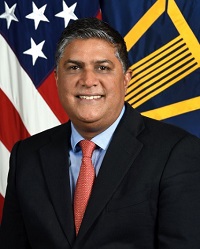 At his first briefing held on July 8, Mulchandani focused much of his address on the perceived rift between Silicon Valley and the military, according to an account in FCW. He referenced news coverage of Project Maven, which led to employee protests at Google in 2018, which as a result declined to renew the contract.
"There have and always will be specific incidents that make the news," he stated. These incidents do not prevent the DoD from continuing to do business with major technology companies. "They are free to do business with us on projects across the spectrum from bending the cost curve to combat systems," Mulchandani stated.
Project Maven, also known as the Algorithmic Warfare Cross-Functional Team, launched in April 2017. The Pentagon announced that among its objectives was to "help military and civilian analysts encumbered by the sheer volume of full-motion video data that DoD collects every day in support of counterinsurgency and counterterrorism operations." The Pentagon had planned to have the first set of algorithms installed in its "warfighting systems" by the end of 2017.
The system was intended to help with identification of objects such as people and cars. Google was providing the DoD with TensorFlow APIs, which help military analysts detect certain objects in images, according to an account in Global News. Google decided not to renew its Project Maven contract in June 2018.
Mulchandani is to serve in an acting capacity until a permanent head is confirmed later this year.
China Acknowledged to Be Ahead in Surveillance Technology
He was asked at the briefing if China has taken a lead over the US in AI. He acknowledged China has a lead in some areas. "China's military and police authorities undeniably have the world's most advanced capabilities, such as unregulated facial recognition for universal surveillance and control of their domestic population, trained on Chinese video gathered from their systems, and Chinese language text analysis for internet and media censorship," he stated in an account provided by the US Department of Defense.
The development of equivalent surveillance systems is not in line with US values, so DoD will not pursue them, Mulchandani indicated.
"Our constitution and privacy laws protect the rights of U.S. citizens, and how their data is collected and used," he stated. "Therefore, we simply don't invest in building such universal surveillance and censorship systems."
DoD Seeing Turnover at High Levels of Tech Leadership
Elsewhere in DoD technology leadership, two top officials recently resigned: Michael Griffin, the undersecretary of defense for research and engineering, and his deputy, Lisa Porter. The two were top advocates for increased funding for defense research, and their departure as fiscal 2022 budget requests are being finalized, may signal a change, suggested an account in FCW.
"The National Defense Strategy emphasizes cutting-edge technology. And at least initially, we saw that priority reflected in DOD's budget requests," stated Morgan Dwyer, an international security fellow for the Center for Strategic and International Studies. He is concerned that losing the department's top advocates could signal a decline in research funding.
As the DoD is finalizing its budget request in coming months, new technology will not have strong, Senate-confirmed advocates. "Without that type of leadership, I think it is unlikely that the [research] budget will enjoy the same priority that it did when it was led by Senate-confirmed officials," Dwyer stated.
The DoD has no announcements on interim replacements for Griffin and Porter.
Public-Private Swaps Seen as Helpful to Meeting Tech Staffing Needs
One approach to filling vacant DoD technology positions could be a public-private swap, suggested Brian Drake, AI director of the Defense Intelligence Agency's Science and Technology Directorate, during a panel at a recent GovExec virtual event, also reported in FCW.
"We have these programs already, called public-private swaps," Drake stated. The challenge, however, is "often who will accept the government employee."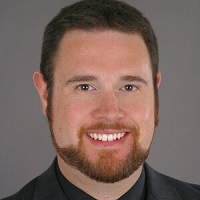 As in which private company would accept the eager, motivated team player from the military, who most likely does not yet have deep technical skills.
"We're very upfront about [being] in the infancy stages of this," Drake stated. "So the employee I'm going to give you is going to be highly motivated, wants to make a lot of change, is going to be very loyal to your business objectives, and they're going to be eager to learn. Will they be able to help you with your Python scripts? No, they probably will not. Will they be able to help you with building a robust data model? Maybe, it depends on who we have."
Support for the public-private swaps was sounded by another panel member, Fred Allman, senior director for the US public sector business for Nvidia. "To go even faster, while reskilling and training efforts are underway, we must work with public and private partnerships," across academia, startups, government contractors and commercial industry, Allman stated, "to raise the level of awareness and capability of our workforce."
Read the source articles in FCW,  Global News, from the US Department of Defense and another account in FCW.