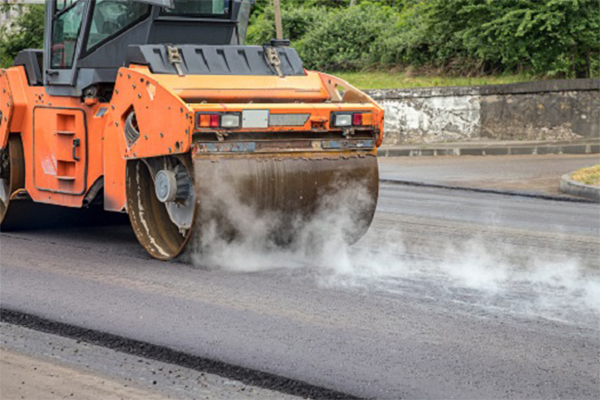 By AI Trends Staff
Workers for Hertfordshire, a home county in southern England, are using AI to monitor road conditions, picking up potholes using onboard cameras and enhancing productivity while coronavirus-related social distancing is in effect.
Last year Hertofdshire filled 17,000 potholes, according to a recent account in Bishop's Stortford Independent. The county last year adopted RoadAI to conduct safety inspections. The county was concerned about maintaining the safety of workers while continuing to manage the roadways.
RoadAI is from Vaisala of Vantaa, Finland, a global leader in weather, environmental and industrial measurements, and a firm representing the trend of AI and high tech being applied to local government operations including road maintenance.
"It allows us to continue with essential road maintenance during lockdown and in line with Government recommendations," stated Kevin Carrol, divisional manager of Ringway, the county's highways contractor. "Social distancing and limitations with public transport have meant that roads are now the principal choice on which people are travelling. We need to ensure they are safe for emergency services, key workers and the general public."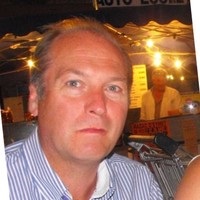 The county began a trial of RoadAI in February, with the aim of covering over 4,000km (2,485 miles) of highways. The county decided to accelerate the trial when social distancing went into effect. RoadAI's computer vision processes road video data to provide pavement defect assessment and to help prioritize work given scarce resources.
RoadBotics for Road Management in Use by Hundreds of Local Governments
In the US, many roads are in bad shape. According to the infrastructure report card from the American Society of Civil Engineers (ASCE), US roads currently sit on a flat D, according to an account in American City&County. Meanwhile, local and state governments are responsible for 97% of road operation and maintenance. Ways to optimize budget spending are at a premium.
Startup RoadBotics  of Pittsburgh, a spinoff of Carnegie Mellon University, has been using state-of-the-art computer vision technologies to help the local government better manage roads since launching in December 2016. The system uses machine learning algorithms to process images of the road collected via smart, according to a recent account in IEEE Spectrum. The software then uses the images to produce an online map of road conditions that managers use to make maintenance and repair decisions.
Potholes appear when temperatures drop, and water seeps into cracks in the asphalt, freezes and expands. RoadBotics sees many potholes as preventable. "There are things you can do 5 or even 10 years before that happens to push the lifespan of a road," stated Benjamin Schmidt, co-founder and President of RoadBotics.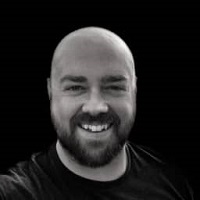 The company has assessed roads for more than 100 cities, towns, and counties around the US. Offering road assessment as a service, the company sends out a vehicle, or uses a municipal vehicle, with a dashboard-mounted smartphone to drive every mile of a city's network. Videos along with their GPS location are uploaded to a cloud server.
The company uses deep learning techniques to analyze each frame in the video, pixel by pixel. The company trains a neural network by feeding it marked-up images of road surfaces, with different colors corresponding to different types of damage. The system can identify a range of issues, from giant potholes to bumps, depressions and cracks. The software creates a map of the road network with an overlay that shows each 3-meter stretch of road on a color-coded scale. Green means excellent and red means terrible, needing repair.
RoadBotics plans to extend the software to evaluation of other assets such as power lines, signs, streetlights and vegetation overgrowth. "All the things that need to be maintained are where we want to move our technology," stated Schmidt.
RoadBotics was co-founded by Courtney Ehrlichman, CEO of the Ehrlichman Group, which consults for governments, forms strategic alliances and devises plans of action. Ehrlichman worked for CMU for five years, where she concentrated on technology-based solutions for transportation problems, and has since worked with entrepreneurs and all levels of government around transportation.
"I've spent the past 16 years helping countless startups, corporations, and government agencies navigate industry, develop products to fit the market, design policy that fosters innovation, and invest in technology that positively impacts communities," she states on her LinkedIn page.
North Huntington, Pa. Using AI-Based Road Assessments
The town of North Huntington, Pa. started using AI-based road assessments in 2017, when Associate Planning Director Ryan Fonzi would drive around the community's 160 miles of roads, visually assessing the pavement conditions and recording scores into GIS software.
Ryan created a map with road conditions, which was helpful to management and engineers making decisions on what roads to pave. The process was taking him six months to complete, due to weather and limited resources.
RoadBotics got involved in 2016, and completed a road assessment in one month. This has been helpful in budgeting road maintenance. North Huntingdon used the data to project costs more precisely and was able to increase their budget to $1.2 million. "It was huge," Ryan stated, with RoadBotics helping the town save money and time.
The experience shows it is not only the big government organizations that can employ AI productively, in this case for road maintenance.
Read the source articles in Bishop's Stortford Independent, American City&County and IEEE Spectrum.