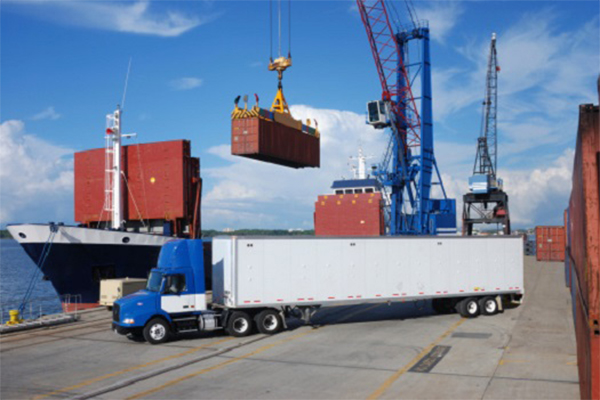 By AI Trends Staff
Coyote Logistics had developed a network of 35,000 contract carriers and a range of software applications designed to help deliver short-term trucking services to shipping companies. Customer UPS liked it so much they bought the company, paying $1.8 billion in 2015.
Today the UPS Supply Chain Solutions unit is considered a leader by Gartner in what it calls the Third-Party Logistics market. In recent news, Coyote released an update to its Dynamic Route Optimization program that aims to streamline operations and reduce uncertainty for carriers by planning consistent loads on optimized routes.
It's helping solve problems for truckers. "Like all carriers, inconsistent load volume, rates and schedule gaps are significant sources of stress that are exacerbated by market volatility," stated Eric Lewis, VP of Operations at Ed Lewis Trucking, in a recent Coyote press release. "Dynamic Route Optimization from Coyote has helped us remove uncertainty from our weekly operations by strategically stringing shipments together so we can keep our fleet full and moving, while providing our drivers the amount of miles per week they were promised."
One trucking company found the technology helpful to deal with disruptions caused by the coronavirus pandemic. "We began using Dynamic Route Optimization with Coyote before the COVID-19 pandemic struck. Despite being a time of disruption for the supply chain, it offered us the consistency and reliability we needed to combat market volatility and the stress drivers experience during economic uncertainty," stated Joey Riceputo, Vice President at FSR Trucking. "We were not only able to uphold all commitments we made prior to COVID-19 but have also continued to give our drivers regular routes even with the rise and fall in demand."
Use of Data and Technology Growing in Freight Industry
The use of data and technology—including AI—is growing in the freight industry, largely because it returns results and cost savings, according to a recent account in Transport Topics.
Trucking fleets usually average 9,400 miles between breakdowns, but the best fleets go 43,000 miles, stated Jim Buell, executive VP with FleetNet America, a third-party maintenance provider based in Cherryville, NC. The firm has found that using technology and data to understand and avoid trouble saves time. "Without data, you are just guessing," he stated.
The logistics vertical is undergoing a fundamental transformation with the increase in the amount of data and the number of devices utilized, with AI in a nascent stage but expected to grow at a rapid pace, according to a recent report from Infoholic Research. More companies are testing AI in logistics, to help improve on last mile delivery, reduced time to market and provide customization. The market for AI in logistics is predicted by the company to reach $6.5 billion by 2023.
Some in the trucking may fear that AI is out to get their job, leading to some resistance. However, "It's not something to fear," advised Steve Chaffee, senior director of transportation data analytics at Hitachi's Center for Social Innovation.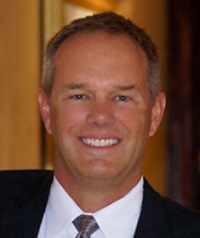 Rather, fleet management incorporating Internet of Things (IoT) devices is in a position to help trucking companies lower costs. New commercial vehicles have built-in IoT sensors and cloud connectivity, to provide real time data companies can use to optimize operations.
"We're now ready for the next phase in this evolution: fleet intelligence," Chaffee stated in an account on Hitachi's social innovation site. Fleet intelligence builds on IoT with analytics, AI and machine learning, to help address high ownership costs and a growing shortage of needed truck technicians. Fleet operators can now incorporate more data, including road video, real time weather and congestion data, and driver and truck performance. Combining the real time data with machine learning can enable predictive maintenance as well.
For the future, advances in powertrain, automation, connectivity and miniaturization will expand the use of electric trucks. In addition to Tesla, Volvo Trucks and Daimler Trucks are investing and testing electric trucks with customers.
Princeton Professor Has Tapped Research for AI Transportation Startup
The opportunity for technology to contribute to transportation and logistics was seen many years ago by Warren Powell, a professor at Princeton University for 39 years, who co founded Optimal Dynamics with his son Daniel, now the CEO, in 2016. The company's Core.ai platform offers transportation management.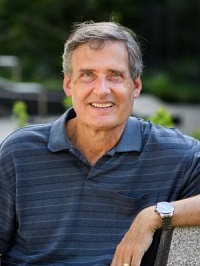 Eduardo Silva, Optimal Dynamics' Vice President of Engineering, stated in a recent account in FreightWaves, that the company's RESTful API is built on top of a secure, reliable and scalable microservice infrastructure running in the cloud. The product's AI uses "approximate dynamic programming," a version of reinforcement learning adapted for high-dimensional problems in operations research, based on insights from decades of research.
The trucking industry has been trying to develop advanced analytics since the 1970s, but encountered road blocks including lack of data and weak computers. Today the analytics have been advanced and the computers are more powerful.
"We can now run these powerful algorithms on the cloud, which offers virtually unlimited computing power," Powell stated. "Finally, smartphones and the internet allow us to be in direct touch with drivers, avoiding the need for clumsy telephone calls (1980s) or even the use of expensive satellite systems."
Only 12% of Supply Chain Professionals Say Their Companies Use AI Today
Despite the progress, only 12% of supply chain professionals say their organizations are currently using AI in the operations, according to the latest report from MHI, the logistics and supply chain association, based on interviews with 1,000 supply chain professionals. The report results were reported in SupplyChainDive.
Some 60% did expect to be using AI within the next five years.
Thomas D. Boykin​, a supply chain specialist at Deloitte and leader of the MHI white paper, noted that AI applications are trained on historical data. Depending on the application, a company will need to ensure access to the data as a first step. However, the report found that only 16% of respondents consider their organization's data stream management to be either "good" or "excellent."
Data is more available thanks to cheap sensors and other IoT technology, but "it also presents a problem with being able to synthesize it and filter it and understand what data is needed to drive what insights," Boykin stated.
He added, "I do think that it has the potential to even exceed what people are expecting from it. I do think it is a worthwhile investment."
Read the source article and material in a Coyote Logistics press release, in Transport Topics, from Infoholic Research, Hitachi's Center for Social Innovation, in FreightWaves, from MHI and from SupplyChainDive.