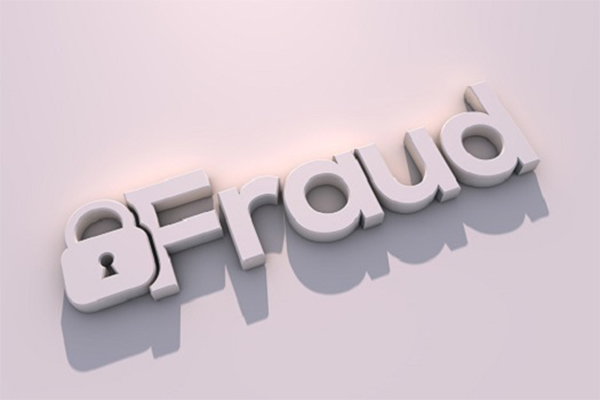 By John P. Desmond, AI Trends Editor
The financial services industry has compiled a track record in the use of AI for fraud detection, with AI applications at Visa and Experian being two notable examples.
The multinational Visa reports saving an estimated $25 billion annually from use of AI applications for fraud detection, according to Melissa McSherry, a senior VP and global head of data for Visa, according to an account in VentureBeat. The path to AI Visa chose may have lessons for other companies thinking about how to launch their automation projects.
"We have definitely taken a use case approach to AI," McSherry stated. "We don't deploy AI for the sake of AI. We deploy it because it's the most effective way to solve a problem."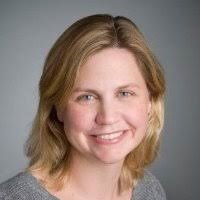 The Visa Advanced Authorization (VAA) platform scores every transaction that goes across the network, rating each one based on the likelihood it is fraudulent. This allows more transactions to be approved quickly. "With 3.5 billion cards and 210 billion transactions a year, it is really worth it to everyone to make those cards work better and for more transactions to go through," McSherry stated.
First deployed in 1993, today the VAA has evolved to use of recurrent neural networks with gradient boosted trees. Having the defined use case of fraud detection, has helped Visa to focus on how AI and machine learning can improve its services.
"It helps that we started with the first use case a long time ago," McSherry said. "There's no substitute for experience, and I think we have a fair amount of experience at this point on how to build and deploy these models. And so the first lesson is just at a certain point, you have to pick a use case and you just have to start."
Visa has seen a 20-30% improvement in model performance when advanced AI techniques are applied versus more traditional machine learning technicals such as gradient boosted trees, she noted. In some cases, the improvement has been more than 100%, which speeds the development of new product services. "We are able to put better products in front of consumers faster," she stated.
Steve Platt of Experian, the global information and credit services provider, also has experience with AI and fraud detection across more than one generation of systems. Now the head of Global Software at Experience, Platt's first exposure to AI and fraud detection date to January of 2001, when he joined the Hecht-Nielsen Neurocomputer Corp. (HNC) in San Diego to help commercialize software the founder Robert Hecht-Nielsen had originated.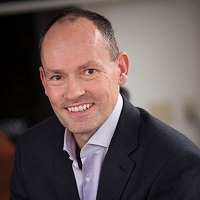 Hecht-Nielsen was a neuroscientist and entrepreneur who had been teaching at the University of California, according to an account in Forbes. He had worked with a small group of academics and researchers on neural networks, a blend of statistics and AI. They developed a fraud detection product called Falcon and had acquired some customers, who liked the product and were looking for improvements – better predictions and more value.
As manager of the product, Platt emphasized building the fraud detection into the approval process for credit approval transactions. The more advanced card issuers could then deliver an authorization in real time; this was before cloud computing.
Platt also concentrated on getting a high volume of good-quality, well-structured data from credit card transactions to help the Falcon machine learning application learn. He also stayed close to early adopter customers, to understand their problems, integrate with their transaction environment and analyze their data. Leading issues including MBNA, Banc One and First Data were approached to partner on a design solution that would work for them.
HNC was sold in 2002 to Fair Isaac Corp., now called FICO, a data analytics company focused on credit scoring services. Now called the FICO Falcon Platform, the product is still in extensive use. Platt worked for the acquiring company for several years, then founded a fraud prevention company called BasePoint Analytics, and then moved to Experian. He's been there 10 years and  is now the company's Group President, Global Business Information Services.
The lessons of HNC have served him well. Experian has a number of AI/machine learning-based products on the market, including its core credit score offering, fraud prevention and collections. "We're in the business of data and data-driven insights," he stated.
Experian has developed a way to blend software development practices of yesteryear and today's AI software development. An internal DataLabs organization pursues projects with business units it deems innovative, exploring new data sources, new algorithms and new use cases.  The lab sets up a common method for AI-based product development that employs agile methods and rapid development. The developers work closely with selected customers to build a proof of concept or prototype. They iterate that into a product, then help the customer put it into operation in one or more regions.
The structured methodology enables experience to monitor where they are in the process, and quickly adjust if the business case is changing. One product developed in this framework is Experian Boost, which allows consumers to "boost" their credit scores by providing mobile phone and utilities payments data not captured in the traditional credit scoring process. Though still undergoing testing, it was brought to the market in nine months.
Bigger Banks Using Fraud Detection; Kount Attracts Investment
Financial institutions with over $100 billion in assets are the most likely to have adopted AI and of those, 73% are currently using AI for payment fraud detection, according to a recent survey, AI Innovation Playbook, published by PYMNTS and reported in Forbes. The study was based on interviews with 200 financial executives from commercial banks, community banks and credit unions across the US.
Fraud detection has proved an attractive target market for startups, such as Kount, which launched in Boise, Idaho in 2007. Today the company holds 29 patents and has been funded with an $80 million investment from CVC Capital Partners in 2016.
Kount's Identity Trust Global Network delivers real-time fraud prevention, account protection, and enables personalized customer experiences to more than 6,500 leading brands and payment providers.
The closing of many businesses during the coronavirus lockdown has led to soaring e-commerce volume, which has presented opportunities for fraud detection players. Kount founder and CEO Brad Wiskerchen recently wrote in PYMNTS.
"As the pandemic accelerated in March and April, we saw digital transaction volumes skyrocket for many industries, like vitamins, wellness, electronics, pet supplies and others," he stated. "In April, purchase volumes for crafts and online wine were up more than 600% from the average February week. Handling that volume while maintaining exceptional customer experiences and preventing fraud requires an adaptable solution that can make accurate decisions in real time."
The increased e-commerce means sees more businesses offering new digital experiences, including memberships, accounts and loyalty points. "Each represents a unique area of the customer experience that should be protected," states Wiskirchen.
Read the source articles in VentureBeat, Forbes and  PYMNTS.