Sponsored by:
Scheduled for September 16, 2020, 1 pm to 2:00 pm EDT
While every business has its own objectives, the overarching goals remain the same: accelerate revenue while driving greater efficiency and cost optimizations. But in today's economic climate with workforce and budget reductions that might be a tough mountain to climb. How can organizations adopt an augmented workforce using Intelligent Virtual Assistants to attract, acquire and grow customers at scale?
Come to this session to learn:
How Intelligent Automation has migrated from the back-office to the front-office
The challenges revenue-obsessed teams face in the wake of COVID-19 and how to overcome them
Real examples of how IVAs have increased pipeline and revenue for enterprise organizations
Speakers: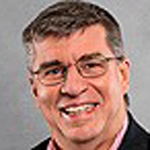 David Schubmehl, Research Director, Cognitive/Artificial Intelligence Systems
Dave Schubmehl is Research Director for IDC's Cognitive/Artificial Intelligent Systems and Content Analytics research. His research covers information access and artificial intelligence technologies including content analytics, search systems, unstructured information representation, cognitive computing, deep learning, machine learning, unified access to structured and unstructured information, Big Data, visualization, and rich media search in SaaS, cloud and installed software environments.  This research analyzes the trends and dynamics of the content analytics, discovery and cognitive systems software markets and the costs, benefits and workflow impacts of solutions that use these technologies.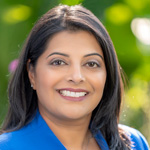 Rashmi Vittal, Chief Marketing Officer
Rashmi brings to Conversica extensive experience in building marketing strategies and teams for both start-ups and large enterprises. Prior to joining Conversica, Rashmi led marketing for SAP Customer Data Cloud after the successful acquisition of Gigya, a customer identity management start-up, where she was responsible for the go-to-market strategy, product marketing, digital, content, communications and field marketing strategy. Rashmi has held various marketing leadership positions at IBM, Oracle and Neustar. Rashmi holds a Masters of Business Administration from the F.W. Olin Graduate School of Business at Babson College.