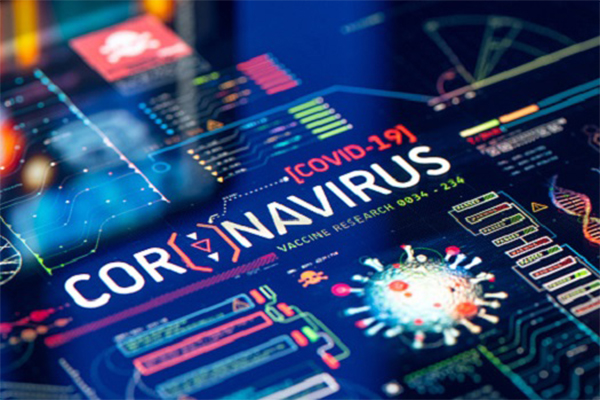 By AI Trends Staff
Among the latest developments around the use of AI to battle the Covid-19 pandemic, the National Institutes for Health (NIH) has launched the Medical Imaging and Data Resource Center (MIDRC), an effort to combine AI and medical imaging.
Led by the National Institute of Biomedical Imaging and Bioengineering unit of NIH, the effort aims to create new tools physicians can use for early detection and personalized therapies for Covid-19 patients.
"This program will give us new ways to rapidly turn scientific findings into practical imaging tools that benefit Covid-19 patients," stated Bruce J. Tromberg, Ph.D., NIBIB Director, in an NIH press release.  "It unites leaders in medical imaging and artificial intelligence from academia, professional societies, industry, and government to take on this challenge."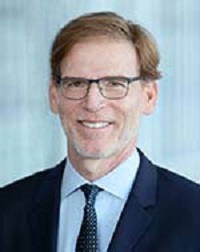 The features of infected lungs and hearts seen on medical images can help assess disease severity, predict response to treatment, and improve patient outcomes. To rapidly and accurately identify these signatures in combination with many other clinical systems and tests is a challenge. The MIDRC aims to lead the development and implementation of new diagnostics, including machine learning algorithms, that will allow a rapid and accurate assessment of disease status to help physicians optimize patient treatment.
"This effort will gather a large repository of Covid-19 chest images," stated Guoying Liu, Ph.D, the NIBIB scientific program lead on this effort, "allowing researchers to evaluate both lung and cardiac tissue data, ask critical research questions, and develop predictive COVID-19 imaging signatures that can be delivered to healthcare providers."
Other organizations and universities involved in the effort include the Committee on Medical Physics at the University of Chicago, the American College of Radiology, the Radiological Society of North America and the American Association of Physicists in Medicine.
Reboot Rx Launches Free Data Resource on Covid-19 and Cancer
Elsewhere, startup Reboot Rx has launched the Reboot: Covid-Cancer Project, a free, publicly-available resource for researchers and physicians to quickly find and review data on Covid-19 and cancer. Cancer patients are among those with the highest risk of dying from Covid-19. From over 170,000 published studies and registered clinical trials, Reboot Rx has identified the 850 that are the most relevant for cancer patients with Covid-19.
"The ability to comb through the literature comprehensively and rapidly to identify the relatively few important studies and trials is impressive," stated David Frank, MD, PHD, an oncologist and researcher at the Dana-Farber Cancer Institute and Harvard Medical School, in a press release issued by Reboot.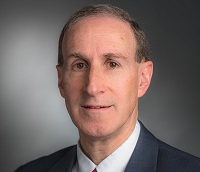 RebootRX collaborated with Northeastern University and IBM Research's Science for Social Good Initiative for the project, which aggregates two sets of clinical data. The first dataset draws from recent studies on Covid-19 in cancer patients. The second dataset draws on years of cancer research on drugs that are now being tested for Covid-19. Reboot Rx, a non-profit organization, will continue to expand the resource as more evidence becomes available.
"We urge the scientific and clinical community to share additional data to accelerate research and inform treatment decisions," stated Laura Kleiman, PhD, founder and CEO of Reboot Rx. "Patients and their doctors need to know what impact the drugs they might take for Covid-19 will have in order to choose the best treatments to fight both life-threatening diseases."
Reboot Rx is a nonprofit tech startup enabling cancer patients to access new and affordable treatments faster than traditional approaches, by using repurposed generic drugs, AI and machine learning, and innovative funding models.
U of Oxford Researchers Develop Rapid Covid-19 Test for Emergency Room Use
Infectious disease and clinical machine learning experts at the University of Oxford have developed a rapid test for Covid-19 for patients arriving in emergency departments; a preprint paper has been published on its effectiveness.
The CURIAL AI test assesses data routinely collected during the first hour in emergency departments, such as blood tests and vital signs, to determine the chance of a patient testing positive for Coronavirus.
Currently, testing for Covid-19 is by a molecular analysis of a nose and throat swab, called a Polymerase Chain Reaction (PCR). However, this typically has a turnaround time of 12-48 hours and requires specialist equipment and staff.
The preprint article states, "In this study, we develop two early-detection models to identify Covid-19 using routinely collected data typically available within one hour (laboratory tests, blood gas and vital signs) during 115,394 emergency presentations and 72,310 admissions to hospital." Once trained, the algorithms were assessed for the accuracy with two early-detection models. Early results published in the preprint were encouraging for their accuracy of over 90 percent in predicting the presence of the Covid-19 virus.
"The blood tests patients receive on admission are usually available in one hour, and have a large number of data points that algorithms can use to distinguish COVID-19 from a wide variety of other illnesses. Because of the advanced electronic records systems at Oxford University Hospitals (OUH), we've been able to train our algorithms using rich clinical data from 115,000 visits," stated Dr. Andrew Soltan, an NIHR Academic Clinical Fellow at the John Radcliffe Hospital, the team leader, in an account in MedicalXpress.
"The next steps are to deploy our AI into the clinical workflow and assess its role in practice," Dr. Soltan stated.
AI startup CloudMx has worked with health insurance provider Anthem to develop the C19 Explorer platform to help track and predict impacts from the Covid-19 virus. The C19 Explorer platform from Anthem is available in a public version for free and a paid version clients can use to build personalized predictive analytic models, based on internal data they upload into the system.
"We ourselves as an employer were struggling with the health of our employees," stated Rajeev Ronanki, chief digital officer at Anthem, in a press release issued by Anthem. Recognizing that other employers were facing a similar set of issues, the project was defined to be able to present as much data as possible to track the virus itself and its impacts. "We felt an effort was needed to quickly mobilize all the data sets available across the country," he stated.
C19 Explorer is divided into five tabs with different pockets of information that users can then dive into at the national, state and county or city level. The sections include data on cases and testing, hospital preparedness and capacity, economic impacts, social risk factors and how well people are adhering to state or local orders to stay at home.
The platform includes data from more than 100 sources, including claims, the Centers for Disease Control and Prevention and the Bureau of Labor and Statistics, according to Tashfeen Suleman, CEO of CloudMedx. He said the effects of the pandemic have reached far beyond physical health, thus it was critical to mobilize large swaths of data.
Notre Dame Researchers Looking to Speed CT Scan Screening for Radiologists
Researchers at the University of Notre Dame are developing a technique incorporating AI to improve CT scan screenings to more quickly identify patients with the coronavirus. The technique is aimed at reducing the burden on radiologists assigned to screen each image.
"Most patients with coronavirus show signs of COVID-related pneumonia on a chest CT but with the large number of suspected cases, radiologists are working overtime to screen them all," stated Yiyu Shi, associate professor in the Department of Computer Science and Engineering at Notre Dame and the lead researcher on the project. "We have shown that we can use deep learning — a field of AI — to identify those signs, drastically speeding up the screening process and reducing the burden on radiologists," Shi stated in a press release.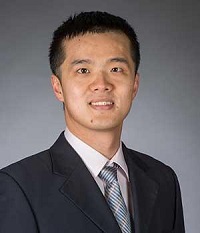 Shi is working with Jingtong Hu, an assistant professor at the University of Pittsburgh, to identify the visual features of Covid-19-related pneumonia through analysis of 3D data from CT scans. The team is working to combine the analysis software with off-the-shelf hardware to build a lightweight mobile device that could be easily integrated in clinics around the country. The challenge, Shi stated, is that 3D CT scans are so large, it's nearly impossible to detect specific features and extract them efficiently and accurately on plug-and-play mobile devices.
"We're using a statistical architecture to break each image into smaller segments, which will allow deep neural networks to target Covid-related features within large 3D images," Shi stated.
The Notre Dame scientists are collaborating with radiologists at Guangdong Provincial People's Hospital in China and the University of Pittsburgh Medical Center, where a multitude of CT images from Covid-19 pneumonia are being made available. The team hopes to have development completed by the end of the year.
The research is being funded by the National Science Foundation through a Rapid Response Research (RAPID) grant.
Read the source information from the NIH press release, from the Reboot Rx press release, the preprint article from the University of Oxford, in MedicalXpress, in the Anthem press release and in a press release from the University of Notre Dame.