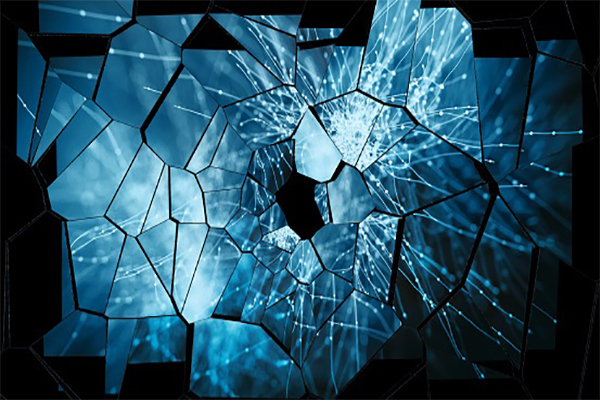 By John P. Desmond, AI Trends Editor Trends Staff
Covid-19 is the "kryptonite" of AI, breaking its brittle models with outlier data that becomes the new normal, suggests a scientist writing in the Nature Public Health Emergency Collection effort of the National Library of Medicine, NIH.
The pre-publication paper is an evaluation of how AI has performed against Covid-19, the main areas where AI has contributed to the right and areas where AI has had little impact. "Its use is hampered by a lack of data, and by too much data. Overcoming these constraints will require a careful balance between data privacy and public health and rigorous human-AI interaction," states the paper, written by Wim Naude, a visiting professor at RWTH Aachen University in Germany.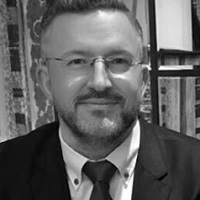 "It is unlikely that these will be addressed in time to be of much help during the present pandemic. In the meantime, extensive gathering of diagnostic data on who is infectious will be essential to save lives, train AI, and limit economic damages," he states.
In tracking and prediction of Covid-19 spread, AI had an early success and since then "has not been very effective." The reason is, "AI requires data on Covid-19 to train" and the data does not exist because the virus is new.
Another reason AI has had limited effectiveness in fighting Covid-19 has been difficulty in working with big data. "This is bad news for AI forecasting models in other fields, including economics and finance," Naude states. "For any prediction algorithm that relies on past behavior, a global outlier event with its mass of new and unprecedented data, such as Covid-19, can be described as "the  kryptonite of modern AI."
Unprecedented Phenomenon Are "The Kryptonite of Modern AI"
This term is credited to Ian Rowan, CEO and Principal Data Scientist of MindBuilder AI, who made the following prediction in a recent account in Towards Data Science,  "Every single projection or prediction model for 2020, be it Finance, Sales, Anomaly, Traffic, and even Climate, has failed miserably at this point."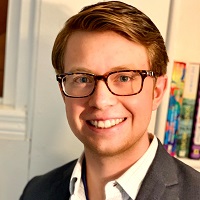 The reason is, machine learning models make inferences based on past trends. "At the same time, most models remained shuttered in a remote cottage with only their knowledge of the current domain specific data," he states. When the global pandemic hit, it generated new data for which there was no precedent. "Unprecedented phenomena like Covid-19 may prove to be the kryptonite of modern Artificial intelligence approaches that are aimed at predicting the real world," Rowan states.
It will take months or years to adjust the models, a time when humans are likely to be relied on more for forecasting, as they have been in the past. In finance for example, stocks were at all-time highs and came crashing down. Nearly every earnings and price target prediction was taken over by humans who have been replaced or assisted by AI algorithms a short time ago. New predictions are often prefaced with "Covid-adjusted" terminology.
In air quality, global factory shutdowns and decline in business travel has caused dramatic drops in NOx, CO2 and particulate matter emissions. In the travel industry, airlines are seeing far few travelers and cruise lines have been nearly shut down. Restaurants have been shut down according to state and local government requirements. None of these could have been predicted pre-pandemic.
Conversely, the pandemic has led to dramatic increases in demand for toilet paper and online commerce in general, as Amazon well knows. "Soon we may see changes in internet activity like never before with the shift to virtual workplaces along with massive shifts in electrical grid activity," Rowan states.
AI in Diagnosis and Treatment Does Show Promise
AI shows promise in diagnosis, such as with image recognition applied to X-rays. But radiologists elsewhere have expressed concern that not enough data is available to train AI models. The use of CT scans in European hospitals has dropped after  the pandemic broke, according to Naude, perhaps a reflection of concern about the virus contaminating equipment.
In the search for treatments and a vaccine, the use of AI has seen some success. "The hope is that AI can accelerate both the processes of discovering new drugs and for repurposing existing drugs," stated Naude.
In concluding remarks, Naude sounded an alarm about data privacy. "Clearly, data is central to whether AI will be an effective tool against future epidemics and pandemics. The fear is that public health concerns would trump data privacy concerns," he stated.
Masks Disrupt Services Relying on Facial Recognition
In retail, services relying on facial recognition are getting messed up by people wearing face masks. Teradata's Retail Vision technology uses deep learning models trained on thousands of images to detect and localize people in the video streams of in-store cameras, according to an account in Gizmodo. The AI analyzes video for information such as the emotions of shoppers, combined with other data to give the retailer insight. The performance of the system is closely tied to being able to locate faces; with most people wearing masks, performance has seen a dramatic drop.
"We've seen several changes in underlying data due to Covid-19, which has had an impact on performances of individual AI models as well as end-to-end AI pipelines," stated Atif Kureishy, VP of global emerging practices, AI and deep learning for Teradata. "As people started wearing masks due to the Covid-19, we have seen performance decay as facial coverings introduced missed detections in our models."
He added, "In general, machine and deep learning give us very accurate-yet-shallow models that are very sensitive to changes."
Read the source articles in the Nature Public Health Emergency Collection, in Towards Data Science and in  Gizmodo.